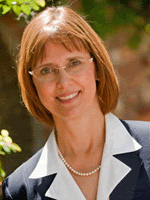 Dear Friends and Neighbors-if you have completed your census form-many thanks-and please pass this message on. If you have not, there is information in this email that may be helpful to you. We need your help to ensure a complete county.
10 minutes-10 questions-10 years of impact-This is one of the shortest census forms every.
If you drive on our roads, care about our schools, value our Public Libraries and many other community services…take 10 minutes to fill out your Census form and mail it back TODAY. If you need a form or help filling it out, visit one of the locations below or call 1-866-872-6868. Help us reach 100% participation by filling our your Census form and sending it in!
Visit a Questionnaire Assistance Center through April 18th during the specified hours if you need assistance filling out your Census form. Visit a Questionnaire Assistance Center OR Be Counted Site anytime the facility is open to pick up a Census form, including one in a different language. Forms are printed in English, Spanish, Chinese, Korean, Russian and Vietnamese. The county is for all who live here-not just citizens. If you live in another county, visit the county home page-they will surely have information posted-or you can visit www.2010census.gov.
AS OF APRIL 2ND ST. JOHNS COUNTY CENSUS RESPONSE IS AT 58%. Statewide, the response rate is 20% behind the 2000 census at this point. North Dakota, Ohio and Virginia lead in state responses at 72% In Florida, Flagler County and Sumter County have the highest participation rate. Glade county is at 30%. No Florida County has exceed its rate for the 2000 Census. This is a gigantic undertaking-and has big implications for our state and our communities. Besides, forms that are not returned result in additional cost-as door to door canvassers will make several calls to try to get a complete count-of people living in your home as of April 1. Online maps about St. Johns County assistance sites is available at www.sjcfl.us
Questionnaire Assistance Centers – St. Augustine
St. Johns County Main Library
1960 N. Ponce de Leon Blvd., St. Augustine, FL 32084
Mondays, Wednesdays, Friday: 10:00am to 12:00pm
Saturdays: 10am to 3:00pm
Southeast Branch Library
6670 US 1 South, St. Augustine, FL
Mondays, Tuesdays, Wednesdays, Thursdays, Fridays: 10:00am to 12noon
St. Johns County Homeless Coalition
ESHC Transitional Office, 62 Chapin St., St. Augustine, FL 32084
Tuesdays: 10am to 1:00pm
Thursdays: 1:00pm to 4:00pm
Zion Baptist Church
96 Evergreen Ave., St. Augustine, FL 32084
Mondays, Tuesdays, Wednesdays, Fridays, Saturdays: 12noon to 3:00pm
United Way of St. Johns County
117 Bridge St., St. Augustine, FL 32084
Tuesdays and Thursdays: 9:00am to 4:30pm
Willie Galimore Center
399 S. Riberia St., St. Augustine, FL 32084
Mondays, Tuesdays, Wednesdays, Thursdays and Fridays: 10:00am to 1:00pm
St. Johns County Housing & Community Services Division
102 M.L.King, Suite B, St. Augustine, FL 32084
Mondays, Tuesdays, Wednesdays, Thursdays, Fridays: 9:00am to 12noon
Council on Aging – River House
179 Marine St., St. Augustine, FL 32084
Mondays, Tuesdays, Wednesdays, Thursdays, Fridays: 9:00am to 12noon
Collier-Blocker-Puryear Park
10 N Holmes Blvd, St. Augustine,FL
Mondays, Tuesdays, Wednesdays, Thursdays, Fridays: 11:00am to 2:00pm
WorkSource
525 State Rd. 16, Suite #109, St. Augustine, FL
Thursdays: 9:00am to 4:00pm
New St. James M.B. Church
135 Rodriguez St., St. Augustine, FL
Mondays, Wednesdays, Fridays: 10:00am to 3:00pm
St. Augustine / St. Johns County Board of Realtors
1789 Lakeside Ave., St. Augustine,FL
Tuesdays: 9:00am to 5:00pm
Be Counted Sites – St. Augustine
St. Johns County Administration Building
500 San Sebastian View, St. Augustine, FL
Fire Station 3
6010 State Road 13 North, St. Augustine, FL
Fire Station 4
3400 County Road 208, St. Augustine, FL
Fire Station 11
448 Shores Blvd., St. Augustine, FL
South Beach Grill
45 Cubbedge Rd., St. Augustine, FL
Matanzas Inlet Restaurant
8805 A1A South, Summer Haven, FL
Family Kia of St. Augustine
2665 US 1 South, St. Augustine, FL
Century 21 Properties
2820 US 1 South, St. Augustine, FL
Questionnaire Assistance Centers – St. Augustine Beach
Anastasia Island Branch Library
124 Sea Grove Main St., St. Augustine, FL
(delete Mondays),Tuesdays, Thursdays, Fridays, Saturdays: 2:00pm to 5:00pm
City of St. Augustine Beach, City Hall
2250 A1A South, St. Augustine, FL
Tuesdays: 2:00pm to 7:00pm
Wednesdays: 9:00am to 12noon
Thursdays: 2:00pm to 7:00pm
Fridays: 9:00am to 11am
Be Counted Sites – St. Augustine Beach
Fire Station 7
370 A1A Beach Blvd., St. Augustine Beach, FL
South Beach Cleaners
3915 A1A South, St. Augustine Beach, FL
Finnegan's Wake Grill & Pub
5545 A1A South, St. Augustine Beach, FL
Questionnaire Assistance Center – Ponte Vedra
Ponte Vedra Beach Library
101 Library Blvd., Ponte Vedra, FL
Mondays, Tuesdays, Wednesdays, Thursdays, Fridays: 2:00pm to 5:00pm
Be Counted Sites – Ponte Vedra
Fire Station 1
130 Canal Blvd., Ponte Vedra Beach, FL
Fire Station 9
2998 S. Ponte Vedra Blvd., Ponte Vedra Beach, FL
Fire Station 10
155 Library Blvd., Ponte Vedra Beach, FL
Watson Realty
615 State Road A1A, Ponte Vedra Beach, FL
Questionnaire Assistance Center – Fruit Cove / St. Johns
Bartram Trail Library
60 Davis Pond Blvd., Fruit Cove, FL
Mondays, Tuesdays, Wednesdays, Thursdays, Fridays: 10:00am to 12noon
Be Counted Sites – Fruit Cove / St. Johns
Fire Station 2
1120 Sheffield Rd., St. Johns, FL
Marble Slab
119 Bartram Oaks Walk, St. Johns, FL
Questionnaire Assistance Center – Elkton
First Baptist Church
6370 Armstrong Rd., Ekton, FL
Mondays, Tuesdays, Wednesdays, Fridays, Saturdays: 9:00am to 12noon
Questionnaire Assistance Center – Hastings
Hastings Branch Library
6195 S. Main St., Hastings, FL
Tuesdays, Wednesdays, Thursdays, Fridays, Saturdays: 2:00pm to 5:00pm
Be Counted Site – Hastings
Fire Station 8
7985 Morrison Rd., Hastings, FL
Share your thoughts with our readers >>