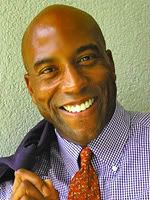 Several days ago while having a conversation with a friend about the current state of America, we both commented that "this is not the same place we grew up as kids," and we have noticed the dismantling of the fabric of America.
The conversation drifted to the Tea Party, and my friend commented "they are radicals!"
After smiling, and biting my tongue, I thought to myself "is it wrong to be a radical," and so what if they are!
Radicals become radical, because they become frustrated with the state of things to include government, and the political process. Some care not to play the political game of lobbyist, and special interest, and these are usually the people with little or no traditional involvement in the political process. But, who by no fault of their own have become increasingly dissatisfied with the current system and their incumbent representatives.
Actually, it is refreshing to watch others get involved in the political process, and express their deep frustration with the system.
Radicalism is nothing new in America, and, if you have not noticed, America is not the same places as it was twenty years ago!
Economically, when was the last time you remember County Government having furloughs? We have lost our moral compass, values, ethics, and to some extent compassion for the "little guy." People, to include government officials, were of their word; no hidden agendas. They were respected and we looked up to them.
As a social scientist this Tea Party movement reminds me of another crucial time in America, and can be compared to the beginning of the Republican Party, which was founded on anti-slavery sentiment, or shall we say against the way government was doing business.
These visionary members of the party started a movement and they were called Radical Republicans! They too changed America for the better.
Americans were dealing with many challenges, and it was radicals who worked to win elections and then passed historical legislation to include the Thirteenth Amendment, which outlawed slavery, the Fourteenth Amendment, which guaranteed equal protection under the laws, the Fifteenth, which helped secure voting rights for African-Americans, and the Nineteenth Amendment which gave the right to vote to women.
Actually, it has been the radical that has had some of the most positive effect on America, and early radical aims were the basis of liberty and electoral reform, in England radicals widened with the American and French Revolution, and those radicals sought republicanism, abolition of titles, i.e., King and Queen, re-distribution of property, and freedom of the press.
I look at the Tea Party, its non-political candidates and see much comparison to those early rebellions, and that which changed America. And, frankly it took radicals to pass some of our most basic rights and freedoms for Americans; like voting!
So, again I ask "is it wrong to be a radical."
Derek Boyd Hankerson
Managing Partner
Freedom Road I, LLC
Derek Boyd Hankerson is lobbying the National Park Service on the inclusion of St. Johns County into the Gullah/Geechee Cultural Heritage Corridor, and is working on other National Heritage Area projects for Northeast Florida. He also has lobbied the NPS Underground Railroad Network to Freedom project to include St. Johns County because of the county's contribution to the Underground Railroad. Hankerson is a graduate or Webster University School of Business and Technology with a masters degree in management and leadership. He received his undergraduate degree from the University of Maryland and completed graduate studies in organizational communications at Bowie State University.
Share your thoughts with our readers >>