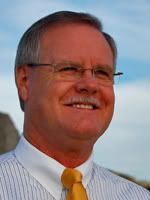 One cannot visit the city of Saint Augustine without recalling its long and romantic past under the flags of Spain, France and England as well as its exciting beginning under the American flag.
Historians paint on the canvas of history the account of the Spanish adventurer, Ponce de Leon who first landed on American soil in 1513 in search of the "fountain of Perpetual Youth". He did not discover the Fountain of Youth but what he discovered would become a city where people from around the world could come to drink of a spring of rejuvenation that spawns a tree with the fruit of a second youthfulness of hope for their lives.
This is what was discovered by a man who was born of a poor minister and began his career as a five dollar a month store boy and would become one of the nation's foremost captains of industry having partnered with John D. Rockefeller to build the Standard Oil Company.
This is the real-life story of Henry Flagler who at the age of 53 ended up in St. Augustine perhaps, as Edwin Lefever once wrote, "seeking the precious gold of the sunlight or the turquoise sky; or, perhaps, merely a comfortable rocking chair on a hotel veranda. But he found here what his Spanish brother missed. It did not gush from a fountain, but blossomed on the tree of his life's philosophy, which later bore marvelous fruit. He found his Second youth."
For here he realized Florida's potential as an out-of-state visitor hub. However, hotels and transportation were seriously lacking. In 1885, Flagler began building his first hotel, the 540 room Ponce de Leon Hotel in St. Augustine. Completed three years later, this project sparked Flagler's interest in creating a new "American Riviera."
Flagler bought the Jacksonville, St. Augustine and Halifax Railroad, the first railroad in what would become known as the "Flagler System" or the Florida East Coast Railway. In the years following, Flagler would extend his Railway to Key West — a point 128 miles past the end of the Florida peninsula. He died at the age of 83 as a result of a fall and was brought back to St. Augustine where he was laid to rest beside his daughter, Jennie Louise and his first wife, Mary Harkness.
Time or space doesn't permit to tell of the hotels he built and the growth and job creation as well as the additional development of thousands of businesses which Florida has seen as a result of Henry Flagler. His accomplishments were done through private enterprise without Government Subsidized grants or funds.
Today in Florida taxpayers have been asked to pay for Railways and we are about to assume an even greater role. America and Florida have decades of experience with rail systems. Amtrak has been in existence for 40 years and has lost money each and every year since its inception. The taxpayer has pumped $40 billion into Amtrak and there is no end in sight to the red ink. Atlanta's rail system loses $534 million per year and Miami's Tri-Rail loses $40 million a year. Our new "Florida Rail Enterprise" amounts to the biggest tax increase in Florida history.
There are 200 professional lobbyists who are pushing commuter rail which amounts to nothing more than another corporate welfare program this time for CSX freight trains (they are to receive $660 million taxpayer dollars). This program is being pushed by our legislators who cut education funding last year and raised fees by $2.2 billion.
Each of us should resound a loud, strong message to remind our Florida Legislators that it is not the responsibility of Government to build mens dreams but rather, it is men and women of enduring courage, of hope armed with creative ideas who are allowed to hew out of the mountain of despair a stone of hope which will become the cornerstone of new prosperity across Florida.
Guest Column written by Alan Kelso
St. Augustine, Florida
Candidate for State Representative District 20
For more information visit www.alankelso.com
Photo credit: © 2009 Historic City News contributed photograph
Share your thoughts with our readers >>