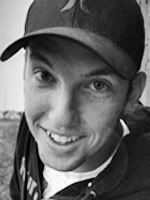 The St. Augustine local news desk has learned that Tiger Lee, of "Pirate Portraits N' Treasures", Grace Sparrow and the Crew of the Black Raven Pirate Ship have joined to raise money for their Caribbean neighbors in Haiti.
Join the Pirates on Friday February 12th at 6:30 p.m. at Pirate Portraits N' Treasures as they visit 4 pubs, including:
Scarlett O' Hara's
Ann O'Malley's
16 Castillo Bar and Grill
American Legion Post 37
Sing sea shanties, play liars dice, win door prices and more.
Chief Inspiration Officer, 25 years-old Joshua Chancellor "Chance" Craven, will be along to detail plans for his return trip to Haiti; scheduled to travel in April.
Admission is $10.00 in street clothes or $5.00 if you are dressed as a pirate.
All the proceeds will be going to "itsChance", a local group who has been working hard helping the people in Haiti. "We are NOT a 501c3 yet", said Craven. "All donations are a gift and there are no tax exemption benefits available for your donations — just the satisfaction that you sent 11 people to Haiti to change the world and bring the love and hope that is needed."
Celebrity Pirate Appearances planned include:
1. William Mayhem, the Pirate Magician of St Augustine
2. Caribbean Pearl, who appears in the 2010 Hot Pirate Babes calendar
3. A Certain Pirate Lord and Captain from the Caribbean
Check out itsChance.com for more information or to volunteer to help.
For more information contact Grace Sparrow @ 407-738-1531 or Tiger Lee @ 904-806-8600.
Share your thoughts with our readers >>