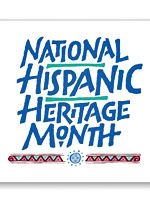 Florida's Governor Charlie Crist told Historic City News in an announcement this week, "Hispanic Heritage Month is a special time to recognize the contributions of Hispanic-Americans and their impact on our state's past, present and future."
Crist wrote, "Throughout the month, I will join Floridians in celebrating the historical, cultural and economic ways these outstanding residents have benefited our state and nation. The Hispanic community's perseverance and triumphs are an illustration of what makes this country great, and I am honored to recognize the diversity these remarkable individuals have brought to our state."
One remark offered by Crist may cause some Historic City News readers to scratch their head.
The Governor announced, "Since Pensacola was first founded by Spanish explorers 450 years ago, Florida's Hispanic culture and history have enriched our communities, economy and way of life."
450 years ago? Is it not five more years until we celebrate our 450th birthday? What's going on here?
The fact is that on July 17, 1559, Spanish explorer Tristan deLuna arrived on the coast of Florida near Appalachicola Bay. Less than a month later, on August 14th, de Luna's expedition landed at present-day Pensacola Bay and established the city of Santa Maria de Filipinos. On September 19, 1559, deLuna's expedition is struck by a terrible hurricane, destroying much of his fleet. The storm was so fierce that a caravel ended up in an inland grove.
However, St. Augustine's claim to fame hinges on a couple of essential caveats. Founded in 1565 by Don Pedro Menendez de Aviles, St. Augustine is the oldest continuously occupied settlement of European and African-American origin in the United States. Forty-two years before the English colonized Jamestown and fifty-five years before the Pilgrims landed at Plymouth Rock, the Spanish established at St. Augustine this nation's first enduring settlement.
Although European explorers from Spain attempted a 1559 landing in Pensacola, a settlement that failed within just two months, It was Spanish explorer Juan Ponce de Leon who made the first landing on the east coast, somewhere between Ponte Vedra Beach and Melbourne, naming his discovery La Florida, and claiming the land for Spain — nearly fifty years earlier in 1513.
Share your thoughts with our readers >>