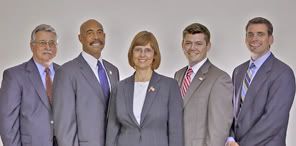 In addition to the $63,825.52 annual salary paid to each commissioner in St. Johns County, Historic City News local reporters learned that a budget of $3,000 for travel expenses is also allocated.
During past budget meetings when personnel cuts and unpaid furloughs were being meted out across every county department, and occasionally when on camera during commission meetings, some commissioners have suggested that they would be willing to take a pay cut. Those comments are mostly theatre because the salary of a commissioner is calculated based on a formula set out in Florida state law.
All commissioners within the county earn the same amount; including the Chairman, however, the discretionary spending on travel varies between commissioners.
So far this fiscal year, since October 1, 2009, ranked by amount spent, the county has paid for the following commissioner travel from the general fund.

54007 TRAVEL − DISTRICT 5
10/22/09 21−1 447355 110320 JOSEPH KENNETH B 155.31
11/24/09 21−1 449185 111689 KING & PRINCE BE 125.00
11/24/09 21−1 449185 111650 THE MULBERRY INN 265.56
12/22/09 21−2 450204 5513 FLORIDA ASSOC OF −200.00
12/22/09 21−2 450204 5513 FLORIDA ASSOC OF 250.00
03/18/10 21−5 454600 2239 FLORIDA ASSOC OF 235.00
04/16/10 21−6 455695 112195 COURTYARD BY MAR 370.55
04/15/10 21−7 455396 110320 JOSEPH KENNETH B 207.94
TOTAL TRAVEL − DISTRICT 5 1,409.36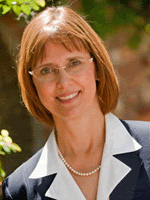 54008 TRAVEL − DISTRICT 1
11/24/09 21−1 449185 5513 FLORIDA ASSOC OF 125.00
11/24/09 21−1 449185 5513 FLORIDA ASSOC OF 250.00
12/22/09 21−2 450204 5513 FLORIDA ASSOC OF −75.00
01/21/10 21−4 452120 105918 HILTON − ST PETE 375.00
02/18/10 21−4 453499 2239 FLORIDA ASSOC OF 50.00
03/18/10 21−5 454600 2239 FLORIDA ASSOC OF 235.00
04/16/10 21−6 455695 110494 CABOT LODGE−THOM 180.00
TOTAL TRAVEL − DISTRICT 1 1,140.00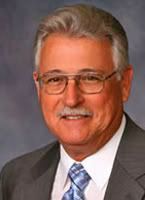 54004 TRAVEL − DISTRICT 2
11/24/09 21−1 449185 108951 HAMPTON INN & SU 109.00
TOTAL TRAVEL − DISTRICT 2 109.00


54006 TRAVEL − DISTRICT 3
TOTAL TRAVEL − DISTRICT 3 .00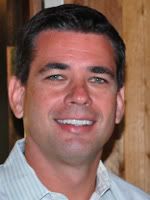 54003 TRAVEL − DISTRICT 4
TOTAL TRAVEL − DISTRICT 4 .00

TOTAL FY-2010 TRAVEL EXPENDITURES 2,658.36
Photo credit: © 2010 Historic City News staff photographer
Share your thoughts with our readers >>