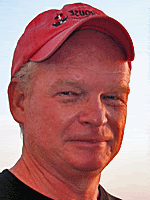 The Historic St. Augustine Area Council of the St. Johns County Chamber of Commerce updated local St. Augustine reporters at Historic City News that Jay Humphries was last week's speaker at their regular meeting.
Humphries, who is Director of Communications for the St. Johns County Visitor and Convention Bureau, spoke to the local group of downtown business people on Friday, April 9th, about "The New 4th Penny & County Marketing Plan."
In his overview, Humphries described how the recently increased "bed tax" dollars would be divided.
The first two pennies be used as they have in the past; being split being marketing, cultural programs and beach renourishment.
The third penny will go for events such as the Nights of Lights and fireworks.
The fourth penny will be used for marketing to promote tourism.
Visit the Historic St. Augustine Area Council at their website www.sjcchamber.com/hsaac for more information.
Share your thoughts with our readers >>