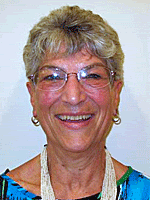 Local news reporters learned today that the St. Johns County Family Integrity Program will soon say goodbye to a valued foster parent when Ms. Jackie Licata retires.
Ms. Licata was originally licensed in 2002, and since then, she has had over 100 foster care placements. She has made herself and her home available to kids in need.
Michael McMorrow with the Family Integrity Program had nothing but praise for Ms. Licata when describing her. "She (Ms. Licata) has provided loving and nurturing care to all of the children placed with her," said McMorrow. "Over the past eight years, when the phone rang in the middle of the night for a kid that needed somewhere to go, Jackie has been the one to answer. St. Johns County needs more special people like Jackie that are willing to open their hearts and their homes and care for a child like they would their own."
If asked why she did it, Ms. Licata will simply answer that she did it for the kids. "I have never been afraid of a call in the middle of night," she said. "If children needed a place to stay and I had room, they were always welcome." The service she has provided for children, along with her terrific sense of humor, will be greatly missed in St. Johns County. On May 4th, Ms. Licata was honored at the St. Johns County Board of County Commissioners meeting.
St. Johns County is always recruiting new foster parents, especially now that they are saying goodbye to one of the best. To learn more about becoming a foster parent, please contact Michael McMorrow at (904) 209-6130.
Share your thoughts with our readers >>