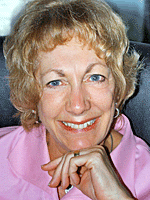 Local Historic City News reporters were informed that Author Karen Harvey will be making a presentation on her new book, "St. Augustine Enters the Twenty-First Century," on Thursday, June 10th at 7:00 p.m. in the Flagler Room at Flagler College.
This is the inaugural presentation of the coffee-table-sized pictorial that includes a section on the changes in the former Ponce de Leon Hotel, now home to Flagler College.
Joe Provenza, director of information technology at Flagler, will join Harvey in discussing specifics about what occurred at Flagler College as it entered the 21st century.
Harvey's book covers the 30-plus years since her first pictorial, "St. Augustine and St. Johns County: A Pictorial History," was published in 1980.
"My latest book illustrates the remarkable changes occurring over the past 30 years," Harvey said. "From the movement of the County Court House, [and] the fire and police departments and city hall from the heart of the city to World Golf Village … we have experienced enormous transformation."
Among Harvey's other publications are "America's First City: St. Augustine's Historic Neighborhoods," "Oldest Ghosts" and "Daring Daughters: St. Augustine's Feisty Females."
She has worked for the Preservation Board, The St. Augustine Record, Tour St. Augustine, North Florida Tours and Ab Lib Luxury Tours.
Harvey holds a bachelor's degree from the University of North Carolina, Greensboro and a master's from American University in Washington, D. C. She has lived in countries all over the world and found home in St. Augustine where she lives with her husband and two adult children.
Share your thoughts with our readers >>