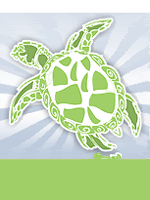 Local reporters from Historic City News have learned that musicians Will Conner and Eric Brigmond will be performing Friday night in a concert to benefit Keepers of the Coast; a local non-profit marine conservation organization.
Conner has just released his 3rd album Sailing, Love and Food and has toured with the famously laid back artist Jack Johnson. Brigmond is best known for his role as keyboardist with popular singer Donovan Frankenreiter.
Dave Rastovich will be appearing as a special guest. Rastovich is a professional free surfer and co-founder of Surfers for Cetaceans. He engages worldwide audiences in conservation issues including saving endangered species and climate change.
The free acoustic performance is to raise money and awareness of the efforts to protect the ocean and its inhabitants by Keepers of the Coast volunteers.
The benefit will be held this Friday, May 28th, 2010 from 9:30 p.m. until 10:30 p.m. at Present Moment Café, located at 224 West King Street.
The organizers chose to hold the show at Present Moment Café known for their specialization in natural, gourmet food and the positive vibe perfect for shows with a unique line-up.
Blue Sky Surf Shop partnered with Keepers of the Coast in advertising and organizational efforts to host the concert.
Share your thoughts with our readers >>