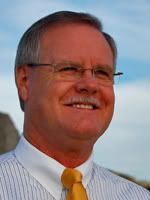 On April 4th Alan Kelso, Republican Candidate for State Representative – District 20 reported to Historic City News local news desk that he has received the endorsement of iCaucus with a vote of 93%.
The Independence Caucus was founded by a pair of Utah men, Frank Anderson and Monte Bateman, whose model was their successful support of Rep. Jason Chaffetz, R-Utah, who beat a six-term Republican incumbent in 2008's primary despite being vastly outspent. The idea is that most, if not all, long-time incumbents on either side of the aisle are beholden to special interests, and that no incumbent is safe if citizens put enough time and effort behind a candidate they believe in. The caucus' informational Web site is found at www.ourcaucus.com, and its activist site is www.icaucus.ning.com.
The Mission Statement of I-Caucus can be best summarized in specific points as found within their Principles, Goals and Methods to accomplish them:
OUR PRINCIPLES ARE:
Limited Government – Fiscal Responsibility – Adherence to Constitutional Authority – Representation of the People to Washington; not Washington to the People
OUR GOAL IS TO:
Bring Government Control and accountability back to the people – Remove the influence and control of "Big Money" Special Interest Groups – Hold our Representatives accountable to their promises and principles
OUR METHOD TO ACCOMPLISH OUR GOAL IS TO:
Find, Vet, Endorse and then help elect principled candidates – Teach our delegates a proven method to achieve grassroots electoral success.
The Vetting Process: A Candidate should have a campaign, have filed with the FEC, State or County they intend to campaign in. I-caucus invites all candidates to be vetted. Those who respond begin the process with an 80 question-vetting questionnaire. This is done through an online survey that is recorded. The questionnaire consists of "Yes" or "No" questions based on Principles and the Constitution. Each question is a commitment.
If a Candidate answers yes and commits to 70% or more of the vetting questions they move on to the Delegate interview.
Delegates of I-Caucus form interview panels and interview the Candidates either with video or a phone conferencing system that can record the call. ALL interviews are recorded. Once interviews are posted, there is a Conference period of 1-2 weeks where members can ask additional questions and Caucus regarding the candidates. Once the conference period ends, a vote survey is sent to all members of the State to vote to endorse or not to endorse. All members in the State of the Candidate invited to vote on endorsements.
A single candidate must receive 70% in favor for endorsement. With multiple candidate votes, one must receive 60% or more of the vote for endorsement.
Once a Candidate is endorsed, a Campaign team will be formed. I-Caucus has a full set up for positions and actions and will put together a parallel campaign team – they will not be the direct Campaign team for the Candidate. However, they will begin Home/Cottage meetings, town hall forums, fundraising events, opposition research, etc. I-Caucus will work within the District to create maximum exposure for their endorsed candidate.
Share your thoughts with our readers >>