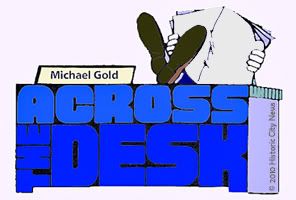 Florida has no rule in place governing student restraint and seclusion in the public and private schools and our teachers and principals are disadvantaged as a result of it.
Current Florida Statutes outline the authority of teachers and principals to maintain an orderly environment — but do not directly refer to the use of student restraint or seclusion.
The bad news is that our teachers and principals face every imaginable situation at some point in each student encounter — especially when it comes to disruptive or violent students. The good news is that Florida has several initiatives under way that may help.
There is a new State Board of Education rule under development that is tentatively titled "Standards for the Use of Reasonable Force to Maintain a Safe and Orderly Learning Environment."
The rule (6A-6.05271, FAC) will address the use of reasonable force, physical restraint, time out and seclusion to maintain a safe and orderly learning environment. Bravo.
Legislation has been introduced in the Florida's House of Representatives that addresses student restraint and seclusion for students with disabilities (HB 81).
My question is why such a bill does not guide the actions of teachers and principals across the entire student population?
Although Florida school laws do not expressly reference the term "manual physical restraint," the Florida Legislature has created statutes that address the use of "reasonable force."
The legislature should go further and provide clear guidance to teachers and principals for the use of manual physical restraint in school districts, including
(a) when manual physical restraint is used,
(b) who should use it,
(c) the type of training needed for its correct usage,
(d) considerations when selecting a training program,
(e) what should be documented,
(f) parent notification and reporting, and
(g) monitoring its use.
Adopt clear and comprehensive legislation so that our teachers and principals are no longer hamstrung when it comes to maintaining a safe and orderly learning environment — even if a situation calls for the use of manual physical restraint.
Share your thoughts with our readers >>