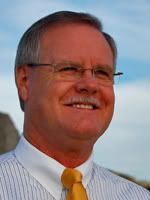 Editor:
The June unemployment numbers have been released for Florida, including the three counties that make up the 20th district in northeast area of the state.
· I am not satisfied.
· I am not satisfied that the Florida unemployment rate, at 11.4%, continues to be higher than the national average.
· I am not satisfied that under the current Tallahassee leadership, our state experienced 49 months of ever-increasing unemployment.1
· I am not satisfied that within the 20th district the unemployment rate is as high as 15.4%.2.
· Those in Tallahassee believe that we should be happy with the fractional reductions reported in recent months. What we should be reminding ourselves is that due to the shortsighted leadership of the current electorate, we are in the dire situation we are in today. Our legislators have not worked to develop Florida into a strong state by attracting businesses outside our traditional reliance upon the building and tourism industries. And no, I am not satisfied. Are you?
It's time for solid solutions—solutions that bring real jobs, real partnerships and real leadership. Here in northeast Florida as well as Florida as a whole, we have a huge opportunity to expand the scope and profitability of our airports and seaports. The St. Johns County Airport Authority, the Jacksonville Port Authority, and the Clay and Flagler County Commerce Authorities each have the potential to make their service industries more self-sufficient and increase their international trade. Such expansion has been slow to develop with commerce centers in the Bahamas, Puerto Rico, and other Caribbean countries, but our legislature seems focused on directing trade agreements toward southern Florida. Bringing international commerce to our 20th district would bring a wide variety of jobs, providing opportunities for people across all skill levels.
To give you a specific example, there are companies looking for a home with Regional Airport service and connectivity to CSX Rail and trucking where they can distribute air cargo nationally and internationally. We have the manpower and facilities to service these companies. We can expand our Enterprise Zones and develop real, sustainable jobs to help our residents in every sector of our economy.
We must pursue a new innovative economy, both internationally and with companies in other states to develop partnerships for technology development in leading-edge industries such as bio-medical research, biodegradable fuels and alternative energy sources. We must work to expand our solar and wind energy technologies to relieve our dependency upon fossil fuel while creating new jobs within the state.
With diligence, our state legislators can bring about such economic developments by making Florida more competitive. I want to work on your behalf toward that end. To attract new industry our legislators must get rid of burdensome regulations that keep companies from expanding to Florida, the number one destination where Americans want to live, work and play. I want to work for you to review those regulations, remove the unnecessary ones, and partner with local communities as well as state regulators to streamline the overall permitting process.
Our universities and colleges hold another untapped resource. I see a time when we encourage our educators to create incubators for innovative business development that utilizes the knowledge base of the schools, the creativity of the millennial generation, and encourages the graduating business stars to generate synergies for success and economic expansion. These "STARS" are a vital resource, looking for innovation in businesses that drive their passion and serves to expand their impact on our communities.
As your State Representative I will work tirelessly to nurture partnerships that bring stability and growth—not only to Florida but specifically to St. Johns, Flagler and Clay counties. I started by telling you that I am not satisfied with the status quo. I don't think you are either. It's time for new ideas and a fresh start in the 20th district.
Vote for me on August 24th as your State Representative.
Alan Kelso
Share your thoughts with our readers >>