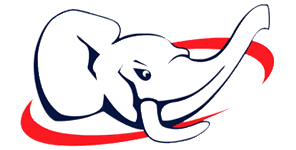 Dear Editor:
On behalf of the Board of the Republican Executive Committee of St. Johns County, we would like to extend our congratulations to the following Republicans for their victories in Tuesday's election.
Our special thanks to Chairman John Thrasher. His leadership of the RPOF in troubling times helped right a ship critical to protecting the interests and freedoms of Florida's families. At great personal sacrifice of his time and energy, Senator Thrasher and his lovely wife Jean have dedicated the greater portion of their lives to making the lives of all Floridians richer and more prosperous. From his service to the Country in Vietnam to his service in the halls of Tallahassee, John Thrasher has always put the interests of the taxpaying families of Florida above the interests of those that run counter to families and their problems.
We could ask no greater sacrifice from one individual and his entire family in service to the State of Florida and her citizens.
U.S. Senator Elect Marco Rubio
U.S. Representative John Mica
Florida Governor Elect Rick Scott
Florida Lt. Governor Elect Jenniffer Carrol
Florida Attorney General Elect Pam Bondi
Florida Chief Financial Officer Elect Jeff Atwater
Florida Agriculture Commissioner Adam Putnam
Florida Senator John Thrasher
Florida Representative Bill Proctor
Florida Representative "Doc" Renuart
The country can now focus on rebuilding the confidence of entrepreneurs and the business community to reverse the deep recession triggered by the failed policies of a Democrat Party lost in a philosophy proven untenable by the test of time.
Republican Executive Committee of St. Johns County
Chairman Harlan Mason
1st Vice Chairman Cheryl Robitzsch
2nd Vice Chairman Brian Iannucci
Treasurer Bob Veit
Recording Secretary Eric West
Corresponding Secretary Randy Covington
State Committeewoman Becky Reichenberg
State Committeeman alternate Jon Woodard
Share your thoughts with our readers >>