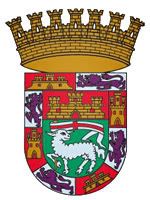 The Solid Waste Management Division has announced to local reporters with Historic City News that, as of tomorrow, all St. Johns County residents will be able to place even more recyclables by the curb for weekly collection.
At yesterday morning's County Commission meeting, Solid Waste Management gave an informative presentation on the increased recycling. In celebration of the 40th Anniversary of Earth Day, they will be accepting 27 items for recycle. Additionally, a new 14-gallon recycling bin will be delivered to each household.
The County contracts with two franchised haulers, Advanced Disposal in the southern portion and Seaboard Waste Systems in northern St. Johns County, to collect residential household garbage and recycling. Both haulers are partnering with St. Johns County in this effort.
The items that will now be accepted for recycling include: plastic bottles and jugs labeled #1 through #7; empty pill bottles; water bottles; green, brown and clear glass bottles; metal and aluminum cans; cereal boxes (with the inserts discarded); newspapers and inserts; junk mail; magazines; catalogs; telephone books; brown paper bags; corrugated cardboard (cut into 2 foot by 3 foot sheets); office and copy paper; shredded paper in a closed paper bag; file folders; file or packing boxes; and brown or gray fiber packages.
Items that will not be collected are plastic bags, milk cartons, juice boxes, motor oil containers, pool chemical bottles, pesticide or fertilizer bottles, and loose shredded paper.
For more information, residents may contact the Solid Waste Management Division at (904) 827-6980.
Share your thoughts with our readers >>