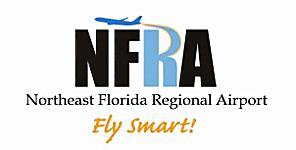 Brenda Boyd Raney, spokesperson for Verizon Wireless, announced to Historic City News today that Northeast Florida Regional Airport at St. Augustine will be one of more than 60 commercial airports, coast to coast, where the company is launching its 4G Long Term Evolution (LTE) network.
Raney says that Verizon Wireless will commercially launch its 4G LTE network in Jacksonville and 37 additional major metropolitan areas, covering more than 110 million Americans, by the end of the year. Jacksonville International Airport is also on the list of airports to be included.
Seven Florida markets will be part of the launch — including Northeast Florida, Orlando, Tampa, West Palm Beach, Fort Lauderdale and Miami.
Verizon Wireless engineers are predicting download speeds on the 4G LTE network in the 5 to 12 megabits per second range — rivaling other broadband options. Upload speeds may be as high as 2 to 5 Mbps, according the announcement.
The company is currently installing LTE equipment at existing cell sites and switching centers around the United States as part of its extensive, ongoing investment in its voice and data network infrastructure.
In subsequent years, an equally aggressive growth plan will result in full nationwide coverage in 2013, according to Raney. The company's 4G LTE network ultimately will connect a full range of electronics devices and machines to each other.
Share your thoughts with our readers >>