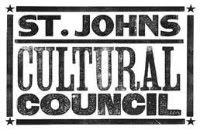 St. Johns County Cultural Council, the county's designated local arts agency, periodically reports upcoming cultural events to local Historic City News reporters for the benefit of our readers.
The Good Shepherd Exhibit at PV Presbyterian Church
4510 Palm Valley Road, Ponte Vedra Beach Phone: 904-285-7241
http://www.pvpc.com
Event Pricing: Free
Bethel Gallery at Ponte Vedra Presbyterian Church is pleased and proud to offer a new 'Shades of Grace Artist' exhibition of "The Good Shepherd", to be viewed from March 28th through May 23rd. Talented local artists are expressing their understanding of God's provision for us through the theme of the Good Shepherd, with appropriate Old and New Testament biblical verses.
Thursday, April 01, 2010 to Sunday, May 23, 2010
M-F 9a.m. to 5p.m. Sunday: 9- noon
André Desjardins for his Premiere Exhibition
25 KIng Street, Saint Augustine Phone: 904-810-0460
http://www.cutterandcutter.com
Event Pricing: Free
The essence of life emerges with every stroke of Desjardins' brush. His thoughts are made real and hidden faces break free from the chaos of life. André's passion for life and the stories he tells continue to evolve. Today, he devotes his time, energy, and passion to translating emotions into images. Desjardins has embraced the freedom that pigment and canvas provide, to develop his "Visual Emotionism" style (simultaneously expressionist and humanist) that fuses the figurative with the abstract. Join us in the gallery for Desjardin's Premiere Exhibition on Friday & Saturday April 16 – 17, 2010 at Brilliance In Color located on 25 King Street in downtown St. Augustine, FL, Featuring: Painting Demonstrations, Sculpting Demonstrations and Catalog Signing Events.
Friday, April 16, 2010 to Saturday, May 01, 2010
11:00am – 10:00pm
Painting the Region: The Bartram Trail at County Administration Building
500 San Sebastian View, St. Augustine Phone: 904-471-9980
http://www.stjohnculture.com
Event Pricing: Free and open to the public
The beauty of northwest St. Johns County will be showcased in Painting the Region, the latest Art in Public Spaces exhibit sponsored by the St. Johns Cultural Council in the St. Johns County Administration Rotunda Gallery from April 13 until July 9, 2010. The artwork is from The North Florida Land Trust's collection of works created during Painting the Region, the week-long art event held during October 2009 in and around the Julington Creek area.
Through July 9
8-5p.m. M-F
Florida's Birding and Fotofest
Throughout St. Johns County, St. Augustine Phone: 904-829-1711
http://www.getaway4nature.com
Event Pricing: Varies
This 2010 festival features more new world- renowned photographers, more new rare birding opportunities, and more new field locations than any previous event. New photographer instructors include Tim Grey, Robert O'Toole, Deb Sandidge, and a very special keynote presentation by professional photographer and master of light, Chas Glatzer.
Thursday, April 22, 2010 to Sunday, April 25, 2010
Hours vary
Earth Day
All day, everyday!
April 22, 2010
St. Augustine Art Association," Architectural Heritage of St. Augustine"
22 Marine Street, St. Augustine Phone: 904 824-2310
http://staaa.org
Event Pricing: Free
Historian David Nolan will take viewers on an armchair adventure through St. Augustine's urban environment of yesterday and today.
Thursday, April 22, 2010
7p.m.
"Can We Slow The Rate of Aging?" at River House
179 Marine St. , St. Augustine Phone: 904-209.3662
Event Pricing: Free
Dr. Christiaan Leeuwenburgh, Department of Aging Research, University of Florida, Gainesville with a presentation entitled "Can We Slow The Rate of Aging?." An informal reception with complimentary light snacks and beverages will follow the program; beer and wine are available for purchase.
Thursday, April 22, 2010
7-8p.m.
Student Artists Festival Thursday at Saint Augustine High School
3205 Varella Avenue, St. Augustine Phone: 904-547-8530 $5 admissions goes towards student scholarships
The Visual Arts Competition begins at 5 p.m.; the Performing Arts Competition begins at 7 p.m. Both scholarships will be awarded at the conclusion of the performing arts section. Approximately 24 students are confirmed for the competitions.
The Student Artists Festival was founded to promote and develop the talents of young artists and encourage them in their pursuit to become professional artists.
Thursday, April 22, 2010
Actors Studio of St. Augustine Showcase
The Limelight Theatre at 11 Old Mission Ave, St. Augustine Phone: 904-814-3726
http://www.actorsstudio.org
Event Pricing: $10 Admission
Fun fun fun at the Actors Studio of St. Augustine showcase! ASOSA is Northeast Florida's only training ground in Meisner's popular "emotional honesty" technique, teaching actors to react honestly to their partners from moment to moment. Our end-of-semester showcase includes scenes from films and plays and a demonstration of technique (not appropriate for children). ASOSA offers classes for teens and adults each semester. For more information, visit www.actorsstudio.org.
Thursday, April 22, 2010
6:00
Earth Day Concert Film: "Heima"
124 Seagrove Main Street, St. Augustine Beach Phone: 209-3730
http://www.sjcpls.org/content/earth-day-movie-heima
Event Pricing: FREE
Thursday, April 22 @ 6:00 P.M.Celebrate the 40th Anniversary of Earth Day with a super cool musical and visual experience. "Heima" is a concert film of the Icelandic Band Sigur Ros, as they give a series of free concerts around their homeland. A film full of beautiful landscapes and awesome music, "Heima" is a great depiction of an amazing people in an even more amazing country. It's even better on the Library's 14-foot screen and new stereo sound system. Free refreshments will be provided by the Friends of the Anastasia Island Branch Library.
Thursday, April 22, 2010
6:00 p.m.
"The Singing Revolution" at Unitarian-Universalist
2487 A1A South, St. Augustine Phone: 904-471-2047
Event Pricing:
Mary Kellough was a member of a traveling musical group called Singers From Other Lands (S.O.U.L.). Singer, Teele Utt, from Estonia, lent her a documentary titled 'The Singing Revolution,' which covers the mass executions during the Russian, German and then Russian occupations. The demands for freedom from Russian satellite status were instrumental in the dissolution of the U.S.S.R., and were accomplished non-violently through the Estonian cultural tradition of choral festivals."It's a real eye opener…," she concludes. Running time: 1 hr., 40 mins.
Friday, April 23, 2010
7p.m.
The Smell of the Kill at the Limelight Theatre
11 Old Mission Ave., St. Augustine Phone: 904-825-1164
http://www.limelight-theatre.org
Event Pricing: $20
THE SMELL OF THE KILL is a comedy by Michele Lowe.Performances are Thurs through Sat at 7:30pm and Sun matinees at 2pm. through May 9th. The Terrific Tuesday performance on April 27th offers two for one ticket pricing.The play revolves around three husbands (whom we never see), three exasperated wives and a potential accident with a walk-in freezer. Portraying the roles of the three wives are Cathy O'Brien, Lizzie Solms, and Beth Lambert and is directed by Gary Cadwallader.
Friday, April 23, 2010 to Sunday, May 09, 2010
Th-Sat: 7:30p.m. Sunday: 2:00p.m.
Ponte Vedra Beach Home Tour
50 Executive Way, Ponte Vedra Beach Phone: 904-280-0614.
http://www.ccpvb.org
Event Pricing: Advance $25, $30 week of tour
The Cultural Center and The American Society of Interior Designers (ASID) partner for the first time to showcase 4 beautiful homes during our inaugural PONTE VEDRA BEACH HOME TOUR in Ponte Vedra Beach. The homes, located in The Plantation, on Ponte Vedra Boulevard and in the Harbor Island neighborhood of Marsh Landing, were designed by ASID designers and will be open to the public for touring on Saturday, April 24, from 10am till 3pm.
Saturday, April 24, 2010
10a.m. to 3:00p.m.
Uptown Saturday Night
San Marco Ave., St. Augustine Phone: 904.824.3152
Shops along San Marco Ave. will be open from 5-9p.m. Enjoy new exhibits, live music, light refreshments, and more as you enjoy strolling and shopping on the Avenue.The Mission of Nombre de Dios provides FREE PARKING for Uptown Saturday Night.
Saturday, April 24, 2010
5-9p.m.
EPIC Taste of St. Augustine at the Amphitheatre
1340 A1A South, St. Augustine Phone: 904-471-1965
http://www.staugamphitheatre.com
Event Pricing: $5 and $1 taste tickets
Why eat at one restaurant when you can sample the signature dishes of over 25 of St. Augustine's finest restaurants? Vote for your favorite restaurant to win the coveted "People's Choice" Award! Also, the "Battle of the Genres," a live music festival with Captain Hook, Pili Pili, The Restless Kind, Al Stone Band and Soul Slinkee.
Saturday, April 24, 2010
12p.m. to 8p.m.
Music and Horses at the Florida Agricultural Museum
7900 Old Kings Road, Palm Coast Phone: 386.446.7630
Free "Open Jam" from 3- 6 p.m. featuring "Nothin' But Bluegrass and Gospel" music – all musicians are invited to participate. From 6-8 p.m., Cheryl Watson and the Watertown Band will perform (tickets are $5). A six-mile equestrian obstacle challenge and fundraiser starts at 9:30a.m. Riders will travel along trails to Princess Place and back. An awards ceremony will take place at 4 p.m. Entry fee is $25 for riders 18 and under; $35 for older. For information on the ride, call 386.437.3472.
Saturday, April 24, 2010
9:30a.m. to 8p.m.
Second Seminole War at the Castillo
Castillo de San Marcos in St. Augustine Phone: 904-829-6506 ext. 233
www.nps.gov/casa
Rangers, Native Americans and living-history volunteers will offer a glimpse at Florida's early territorial period. Presentations into the daily life of citizens; culture and life ways of the Seminole Indians; 19th century medicine; and the experience of the common U.S. Army soldier, will run from 9:30 am to 4:30 pm. Historic Weapons Demonstrations of early 19th century cannon and musket firings will also be given throughout the day.
Saturday and Sunday, April 24 & 25
9:30a.m. to 4:30p.m.
St. Augustine Garrison at Fort Mose
15 Fort Mose Trail, St. Augustine Phone: 904-823-2232
www.floridastateparks.org/fortmose
Experience living history demonstrations conducted by authentic colonial Spanish re-enactors from 11 a.m. to 2 p.m. at Fort Mose State Park located at 15 Fort Mose Trail in St. Augustine. Admission is $4 per vehicle or $2 for pedestrians or bicyclists.visit
April 24, 2010
11a.m. to 2p.m.
Alice in Chains at the Amphitheatre
1340 A1A South, St. Augustine Phone: 904-471-1965
http://www.staugamphitheatre.com
Event Pricing: $29.50, $39.50, $49.50
Grunge rock band, Alice in Chains,rose to international fame as part of the grunge movement of the early 1990's, along with other bands from their native Seattle, such as Nirvana, Pearl jam, and Soundgarden.
Sunday, April 25, 2010
7p.m.
National Poetry Month Spoken Word
1280 N. Ponce De Leon Blvd, St. Augustine Phone: 904.501.0043
http://www.bodor.org
Event Pricing: free
Lene and Dr. Frank Kaltenekker will be the featured readers for the eight gathering of Heart Pour Sunday Matinee, a spoken-word series hosted by Chris Bodor from the Outsider Writers Collective. Those interested in sharing a poem or two during the open mic portion may sign up to read 15 minutes before start time or any time online at www.bodor.org. The audience is invited to share poems that have been written in other languages and provide the English translation. This event, dubbed "Found in Translation", is one of many special readings and presentations by local organizations in April in honor of National Poetry Month.
Sunday, April 25, 2010
3:00 to 5:00 pm
Choral Concert of North Florida Women's Chorale and St. Augustine Children's Chorus
400 San Juan Dr. , Ponte Vedra Beach Phone: 904 471 7033
http://womenschorale.org and http://staugustinecommunitychorus.org
Event Pricing: Free Admission
The North Florida Women's Chorale and the St. Augustine Children's Chorus, both under the direction of Kerry Fradley will combine to sing a concert: Wondrous Love. Each choir will be featured singing special songs on the subject of love – of friends, family, God, and the world around us. The songs will include Set Me as A Seal, Inscription of Hope, Put a Little Love in Your Heart, Wondrous Love, and Adoramus Te. The two choruses will join together to sing several pieces including Take a Step, Kookaburra, and the gospel "Praise His Holy Name".
Sunday, April 25, 2010
3 pm
Sczewczyk & Clark – Free Concert and EMMA Annual Meeting
14 Granada Street, St. Augustine Phone: 904 797 2800
http://www.emmaconcerts.com
Event Pricing: Free concert
Polish-born violinist and composer Piotr Szewczyk, while attending the University of Cincinnati Conservatory of Music, served as concert master of several of the Conservatory's orchestras. The winner of the 2006 New World Symphony Concerto competition, he has appeared as soloist with numerous ensembles and orchestras around the world. Piotr joined the Jacksonville Symphony Orchestra in 2007.A native of Jacksonville, Christine Armington Clark received performance degrees from Oberlin Conservatory and the University of Illinois before studying with Leon Fleisher in the Peabody Conservatory Artist Diploma Program. Ms. Clark has performed with the Jacksonville Symphony Orchestra and the Florida Atlantic Orchestra in Boca Raton and at music festivals including the Music Academy of the West, the Banff Chamber Music Festival and the Aspen Music Festival where she had fellowships in solo piano performance and accompanying and began studying with Lillian Kallir. Her teaching experiences include a year at Westminster Choir College in Princeton, New Jersey. She has performed chamber music at the Goethe Institute in San Francisco, the Good Shepherd Chamber Music Society, EMMA and the St. Augustine Chamber Music Festival.
Sunday, April 25, 2010
2p.m.
Jazz Society Jazz Jam
301 Royal St. Augustine Parkway, St. Augustine Phone: 904 824-4653
Event Pricing: Donations
Jazz Jams are held the last Sunday of the month. The public is invited to attend. All musicians are welcome to bring their instrument and jam. Come and get your groove on! Donations are minimal and benefit the Scholarship Fund.
Sunday, April 25, 2010
2-6p.m.
Sugar Blues Workshop
1795 Old Moultrie Rd., St. Augustine Phone: 904.825.3600
http://www.CSLstaugustine.org
Event Pricing: $10.00 CSL Member, $15.00 Non-Members
The Sugar Blues workshop will reveal how sugar, this commonly ingested ingredient in countless foods, is highly addictive and causes many health problems, and will give you practical tools to change your relationship with sugar. Health Instructor, Odiya Brightman, is a board certified Holistic Health Counselor; she graduated from the Institute for Integrative Nutrition in NYC and has a B.A. in Transpersonal Psychology.
Sunday, April 25, 2010
1:00 pm to 2:30 pm
Intermediate Encaustics and Collage
137 King Street , , St. Augustine Phone: 305-923-3083 or 904-829-1178
http://www.katepmiller.com
Event Pricing: $75 for one class, $140 for two, $200 for three
Intermediate Encaustics with an emphasis on collage and transfers. Required pre-requisite beginning Encaustic class. Students will learm techniques of collage with wax medium and are encouraged to bring collage materials. Transfering imagery onto a wax encaustc surface will also be taught. Students are encouraged to bring xerox or laser copies to transfer. More information upon registration.
Monday, April 26, 2010
6:30-9:00 p.m.
My Morning Jacket at St. Augustine Amphitheatre
1340C A1A , St. Augustine Phone: 904-471-1965
http://www.staugamphitheatre.com
Event Pricing: $39.50 & $29.50
Tuesday, April 27, 2010
7p.m.
"Bernie's Deli" at Temple Bet Yam
2055 Wildwood Drive, St. Augustine Phone: 904 819-1875
http://www.templebetyam.org
Event Pricing: $25
Veddy Theatre Group is proud to present "Bernie's Deli" by local playwright Stanley Weintraub. A sampling of the play is the entertainment for the annual Deli Night festivities at Temple Bet Yam on April 27, 2010. The ever popular event promises a deli dinner with all the fixings.
Tuesday, April 27, 2010
6 p.m.
Documentary: "Life is a Banquet," The life of Rosalind Russell
828 Anastasia Blvd., St. Augustine Phone: 904 824 8244
http://www.stjohnsculture.com
Event Pricing: $25 plus tax and tip
The 2009 documentary by producer/writer, Jonathan Gruber about the life of actress, Rosalind Russell. A delicious buffet dinner begins at 6p.m. Movie starts at 7p.m.
Wednesday, April 28, 2010
Doors open at 6p.m.
For information on the local music scene visit: http://oldcity.com/musicnews
For additional details on the cultural events reported to Historic City News by St. Johns Cultural Council, visit their website at www.stjohnsculturalcouncil.org
Share your thoughts with our readers >>