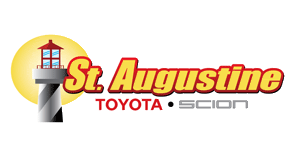 The St. Augustine local news desk contacted St. Augustine Toyota Service Manager Mark Dewey this morning for an update on the 2.3 million U.S. Toyota cars and trucks affected by a safety recall designed to fix a sticky gas pedal problem.
Dewey confirmed that there are two separate Toyota recalls. One affects gas pedal assemblies which were made by CTS Corp. of Elkhart, Indiana. The pedal recall is separate from another recall involving floor mats that can bend and push down accelerators. The two recalls combined affect more than 7 million vehicles, worldwide.
The recall includes the 2009-10 RAV4 crossover, the 2009-10 Corolla, the 2009-10 Matrix hatchback, the 2005-10 Avalon, the 2007-10 Camry, the 2010 Highlander crossover, the 2007-10 Tundra pickup and the 2008-10 Sequoia SUV.
All Matrix, Avalon, Tundra and Sequoia models have faulty pedals.
Denso Corporation supplied the pedals for some of these models made in Japan, and some models that were built in the United States — they appear to function well. The dealer can tell if your gas pedal assembly came from CTS Corporation or Denso Corporation.
Toyota stopped production of the eight U.S. models involved in the recall today and it has told dealers to stop selling the models until they can be repaired. Friday, Consumer Reports, an influential publication for car buyers, suspended its "recommended" status for the eight recalled Toyota models; however Government regulators told Toyota that they are satisfied with the repair plan.
"I haven't heard how many kits have been shipped to us or when they will arrive", Dewey said. "I haven't received any of them, yet".
Dewey told Historic City News that they will extend service hours at St. Augustine Toyota from 7:00 a.m. until 8:00 p.m., Monday through Friday and be available Saturday from 7:00 a.m. until 7:00 p.m. on Saturday — once the repair kits are received. The St. Augustine Toyota service department will be closed on Sunday. According to a press release from Toyota, some dealers will stay open 24 hours to fix the problems.
"Any dealership can make the repair for the customer", Dewey said. "I have fourteen technicians in my shop that are qualified for the job". Toyota said in a press statement that it has begun shipping parts and is training service technicians on the repairs.
Dewey said, "The repair may take between 30 minutes and two hours, depending on the type of pedal in the customer's vehicle".
Owners are expected to receive information by mail beginning this week and dealers are expected to receive technical descriptions on the fix by the middle of the week. The company will cover all repair costs. If you receive a recall notice, to schedule a service appointment call:
St. Augustine Toyota
2995 US Hwy 1 South
(904) 797-8800 St. Augustine
(800) 622-4888 Out of area
Dewey says that his technicians will service your vehicle in their state-of-the-art Service Department. "We offer early bird drop off, shuttle service, rental cars, Wi-Fi, beverage bar and children's play area for your convenience," Dewey said. Saint Augustine Toyota has been serving St. Johns county area residents since 1976.
Share your thoughts with our readers >>