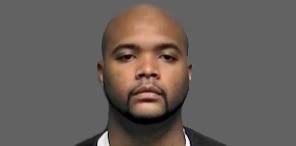 30 year-old Omar Donte Long who resided at 312 Harvard Road, was arrested late in the afternoon on June 26, 2009 and booked into the County Jail following a two week investigation in connection with the death of his nearly two-year-old child on June 14th.
A jury found Long guilty in November after five hours of deliberation. He was sentenced this afternoon for manslaughter and violation of probation. At the time of his daughter's death, he was already on probation for aggravated battery on a law enforcement officer.
The investigation began shortly after 12:00 p.m. on Sunday, June 14th when deputies along with Fire Rescue personnel responded to a report of an unresponsive child at the Long residence on Harvard Road.
The victim, Arianna Long, was transported to Flagler Hospital where she was pronounced dead on arrival.
The investigation revealed that the victim was originally located at 12:00 p.m. inside a 2006 Dodge Charger that was registered to Long, the victim's father.
Detectives learned that the suspect had taken the child's mother to work at Flagler Hospital at 6:00 a.m. with the victim in a booster seat in the rear of the vehicle.
The suspect returned to the residence, however, he stated that he didn't know the child was in the car.
Another family member woke up around 12:00 p.m. — she did not hear the toddler and became concerned.
The suspect was sleeping on the couch and the family member began to search for the toddler throughout the house. She then went outside and ran to the father's vehicle which was parked in the driveway.
The doors were locked but she spotted the child in the back seat. She says that the child appeared unresponsive.
The father was awakened. He obtained a spare key and unlocked the doors and found the toddler.
Dr. Frederick Hobin of the District Medical Examiner's Office performed an autopsy. Preliminary results revealed that the cause of death was exposure due to heat or hyperthermia.
At today's sentencing hearing, Judge Wendy Berger said that she struggled with this case.
When the judge delivered the sentence of 12 years in prison, Anderson sobbed and left the courtroom.
Based on multiple violations of probation, the 12 year prison term was the minimum sentence Long qualified for.
Everyone who spoke in the courtroom Thursday, including the prosecutor, said they did not believe Long intended to leave Arianna in the car.
Anderson's parents told news reporters that they will appeal.
Share your thoughts with our readers >>