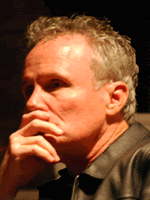 Local St. Augustine businessman and former St. Johns County Commissioner Bruce A. Maguire spoke with Historic City News reporters and shared his impressions of Thomas G. Manuel; the ex-commissioner who has recently been convicted of felony, federal corruption charges.
In a race that was decided in the District 4 Republican primary, Manuel beat out Richard A. Olszewski and Maguire. Much press coverage was given by a local newspaper to the fact that Manuel was elected having only lived in St. Johns County for a short time and having raised only $15,790.00 in campaign contributions. Incumbent Maguire, whose family has been involved in Florida timber for over 100 years, raised $145,534.59.
"Manuel did everything he could to make local voters falsely think that I would approve any development project that came before the commission," Maguire said in an interview this morning. "Now that the truth has been publically revealed, Manuel is clearly exposed as beholding to development interests — and their money."
Maguire listened attentively to St. Johns County Sheriff David Shoar at a meeting of The Republican Club of St. Augustine Monday night. Shoar outlined what he calls "the simple facts" pertaining to why and how law enforcement became aware of Tom Manuel's illegal activities.
As much as everyone hates to think of more people moving to St. Johns County, growth from Jacksonville and other parts of the country is inevitable. "Manuel just made it a political issue — hoping to somehow discredit me; while making him out to be a knight riding a white horse," Maguire said.
Maguire, who holds an MA degree from the University of Florida in Business Administration, retired in 1994 from the US Air Force; having achieved the rank of Lieutenant Colonel.
"Even in our poor economy, development still continues," Maguire said. "The difference is that when I served on the commission, we tried to find ways to manage growth that were in the best interests of taxpaying property owners — Tom was obviously trying to find ways to manage growth that were in his own best interests."
We asked Maguire if he has political plans for the future. "I won't be running this year," Maguire joked. "I'll have to wait and see what happens."
Photo credit: © 2010 Historic City News staff photograph
Share your thoughts with our readers >>