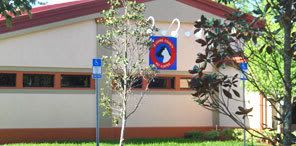 Public Information Technician Rob Weber told local news reporters that the St. Johns County Pet Center will be closed on March 20th to allow for scheduled maintenance.
The two-day maintenance operation will include an annual sterilization to help prevent the spread of viruses among animals.
The Saturday and Sunday maintenance schedule allows the maintenance to occur with the smallest impact to the Pet Center's operating hours. We apologize for any inconvenience this might cause.
The St. Johns County Pet Center is located at 130 N. Stratton Road in St. Augustine. For additional information, contact the St. Johns County Pet Center at 904-209-6190.
Photo credit: © 2010 Historic City News photographer Kerry McGuire
Share your thoughts with our readers >>