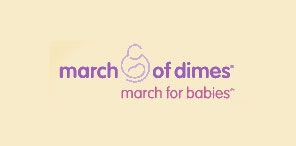 The Northeast Florida Division March of Dimes reported to Historic City News that they will hold the St. Johns County March for Babies walking event Saturday, November 6th and there is still time for readers to participate.
The event location is the Florida School for the Deaf and Blind located at 207 North San Marco Avenue in St. Augustine and will necessitate traffic disruption in the area of the walk.
City of St. Augustine spokesperson Cathy DuPont told Historic City News that the walk will occur along Vilano Beach Causeway, May Street, Magnolia Avenue, San Marco Avenue, Abbott Tract area, the north city area including the area around Florida School for the Deaf and the Blind.
For details and to register for the walk, contact the March of Dimes office at (904) 398-2821.
Schedule: Registration Time: 8:00 a.m., Start: 9:00 a.m., Approximate Finish: 10:00 a.m.
Share your thoughts with our readers >>