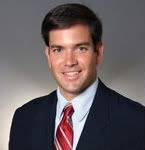 Members of the United American Tea Party have reported to Historic City News that on Monday evening at 6:30 p.m. their organization will hold an emergency meeting.
According to the report, the purpose of the meeting, which will be held at Francis Field on Castillo Drive, is to restart the Tea Party in St John's County.
Plans are reportedly underway to join with a network of 11 northeast Florida counties to hold a mass Tea Party rally featuring United States Senate hopeful Marco Rubio as the guest speaker. The event will be held at Francis Field on September 18th from 11:00 a.m. to 3:00 p.m.
Share your thoughts with our readers >>