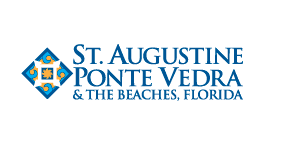 St. Augustine Visitors and Convention Bureau Communications Director Jay Humphreys reported some great entertainment activities for Historic City News readers this Memorial Day weekend.
Friday: May 28
COMMUNITY CONCERT: "FROM PATRIOTIC TO POPS"
Start Memorial Day weekend with this popular concert featuring the Jacksonville Symphony Orchestra performing on the lawn at the Tournament Players Clubhouse in Ponte Vedra Beach. Under the direction of Maestro Morihiko Nakahara, the Orchestra will present a dazzling performance under the stars. Presented by BRASS, admission is free. Just bring a blanket, chairs, picnic dinner and non-alcoholic beverages. Gates open at 5 p.m., a special performance by the Sons of the Beaches begins at 6:30 and the symphony begins 7:30 p.m. For more information, call 904.241.2142.
Saturday and Sunday: May 29 & 30
ST AUGUSTINE NAUTICAL FESTIVAL AND BOAT SHOW
This exciting two-day event will feature new and used boats for dale, vintage boats and all things nautical. Plus, equipment demonstrations, food and beverages and much more! The festival will be held at St. Augustine's Francis Field located directly west of the Historic Downtown Parking Facility on Castillo Drive. Festival hours are 10 a.m. to 6 p.m. on Saturday and 10 a.m. to 5 p.m. on Sunday. Admission is FREE each day. For more information, go to www.staugnauticalfestival.com .
Saturday: May 29
ST. AUGUSTINE GARRISON AT FORT MOSE
Experience living history demonstrations conducted by authentic colonial Spanish re-enactors. The demonstrations begin at 11 a.m. at Fort Mose located at 15 Fort Mose Trail in St. Augustine. Admission is $4 per vehicle or $2 for pedestrians or bicyclists. For more information, call 904.823.2232.
MEET THE COW CAVALRY
Find out what it was like to serve in the Confederate Cow Calvary – the special cavalry responsible for bringing Florida cattle north to feed the Confederate Army during the War Between the States. This living history demonstration takes place for 11 a.m. to 2 p.m. at the Florida Agricultural Museum and the corner of U.S. 1 and Old Kings Road in Palm Coast. Admission is $6 for adults and $4 for children. For more information, call 386.446.7630.
UPTOWN SATURDAY NIGHT
A favorite end-of-the-month event, Uptown Saturday Night takes place from 5 p.m. to 9 p.m. in the Uptown San Marco Shopping District, St. Augustine. Galleries, antique stores and unique shops between Ripley's Museum and the Mission of Nombre de Dios remain open during this special time. Meet the artists, book signings, live music, refreshments and other events contribute to the party-like atmosphere. The Mission of Nombre de Dios provides FREE PARKING for Uptown Saturday Night. The event is sponsored by the San Marco Avenue Merchants Association. Please call 904.823.9263 for more information.
Saturday, Sunday and Monday: May 29 -31
MILITARY APPRECIATION AT WORLD GOLF HALL OF FAME
Beginning on Saturday, active duty military and retired military, including reserve forces, will receive free admission to the World Golf Hall of Fame. This special "thanks" to the men and women who serve and protect our country will extend through Monday, July 5. The free admission includes a free round of golf on the Hall's 18-hole putting course. For more details, call 904.940.4123 or go to www.worldgolfhalloffame.org .
Sunday: May 30
VILANO BEACH SUNDAY MARKET
Don't miss the final Sunday Market to take place at the Vilano Beach Pier. Market hours are 1-4 p.m. Plans are underway to create a Sunset Market on Friday evenings. For more information, call 904.501.5545
Monday: May 31
MEMORIAL DAY SUMMER CONCERTS IN THE PLAZA
Enjoy a return to those warm summer evenings of yesteryear when the bandstand in the plaza was where everyone gathered to enjoy music. This exciting performance by the St. Augustine Jazz Society takes place in St. Augustine's historic Plaza de la Constitucion from 1 to 5 p.m. Admission is free. Get comfortable by bringing a lawn chair or blanket. For more information, call 904.825.1004 or visit www.plazaconcerts.com .
Share your thoughts with our readers >>