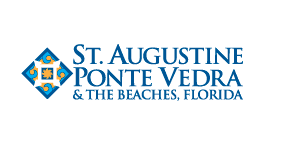 St. Augustine Visitors and Convention Bureau Communications Director Jay Humphreys announced the following Noche de Gala weekend entertainment activities to the local St. Augustine news desk; highlighted by St. Aug Fest.
Friday, Saturday and Sunday: February 26-28
ST. AUG FEST
Enjoy live music, arts and crafts, food vendors, kids' zone, and special motorcycle parking at Francis Field in St. Augustine. Fest hours are Friday, 5-10 p.m.; Saturday noon-10 p.m.; and Sunday noon-5 p.m. Admission is $2 per person (proceeds benefit the St. Augustine Police Department's Benevolent Organization). For more information, call 904.545.7570.
Friday and Saturday: February 26-27
ST. AUGUSTINE & THE SEA
Learn about the oldest city's ancient and lasting connection with the sea in this two-part symposium presented by historical and archaeological scholars. Friday at 7 p.m. in the Flagler Room at Flagler College, Dr. Stan Ulanski from James Madison University will present "Sailing the Atlantic: Explorations, Discovery and Rivers in the Ocean." On Saturday, beginning at 10 a.m. in the Alcazar Room of City Hall, six presentations will take place – "Maritime Insights From St. Augustine's British Period Records," by Dr. Sam Turner, St. Augustine Lighthouse; "Hello Sailor! St. Augustine as a Sea Port," by Dr. James Cusick, University of Florida; "Warships Off the Coast in World War II", Dr. Michael Gannon, University of Florida; "Prehistoric Shell Mounds, Middens and Rings," Christine Newman, Archeological Consultants, Inc.; "Social History of Oysters in Florida, Diane Wakeman, Florida Humanities Council; and "Coquina Homes and Private Projects," Dr. Susan Parker, St. Augustine Historical Society. The symposium is sponsored by the St. Augustine Lighthouse, Lighthouse Archaeological Maritime Program, St. Augustine Historical Society and the City of St. Augustine. Admission is free. For more information call 904.824.2872 or 904.829.0745.
Saturday: February 27
FLIGHT TO FREEDOM
From 10 a.m. to 3 p.m., re-enactors in period clothing will tell the story of Fort Mose during "Flight to Freedom," the saga of the first Underground Railroad that brought runaway slaves to freedom in Spanish Florida. One of the 25 events highlighting the 75th Anniversary of Florida State Parks, the event will also feature drumming, storytelling and colonial weapon demonstrations. A free trolley shuttle service will be available from the 'Old Jail' located at 167 San Marco Avenue. Regular park admission fees of $4 per carload of up to eight people or $2 per pedestrian or bicyclist apply. For more information, call 904.823.2232.
TORCHLIGHT TOUR OF FORT MATANZAS
Re-live history by torchlight at Fort Matanzas National Monument. The tours depart by boat from the park's visitor center at 6:00, 6:45, 7:30, and 8:15 p.m., and are led by re-enactors portraying Spanish soldiers of the 1740s on duty at the fort. Each tour will include a spectacular nighttime cannon firing! Tickets are available at the Fort Matanzas Visitor Center and must be purchased in advance. Tickets are $7, children three and under are free. There are no ticket refunds unless the event is cancelled. Fort Matanzas National Monument is located on A1A at the south end of Anastasia Island approximately 15 miles south of St. Augustine. For more information, call 904.471.0116 or visit www.nps.gov/foma .
ST. AUGUSTINE GARRISON AT FORT MOSE
Living history demonstrations of life in colonial Spanish Florida take place from 11 a.m.-2 p.m. at Fort Mose State Park located at 15 Fort Mose Trail in St. Augustine. Admission is $4 per vehicle or $2 for pedestrians or bicyclists. For more information, call 904.823.2232 or visit www.floridastateparks.org/fortmose .
NOCHE DE GALA
Be a part of this 16th century masked ball celebrating the 491st birthday of St. Augustine's founder, don Pedro Menéndez de Avilés. Guests will be escorted to the festivities by re-enactors in period clothing. This year, Menendez will be portrayed by Chaz Mena, star of NBC's Law and Order. The cocktail reception and dinner will be followed by dancing to contemporary tunes. Attire is black tie or 16th century costume. The Noche de Gala begins at 6:30 p.m. in the Lightner Museum Ballroom, 75 King Street in St. Augustine. Admission is $185 for the gala or $50 for the cocktail reception only. All proceeds go toward the preservation of the city's historic buildings. Reservations are required. For more information, call 904.825.5033.
23rd ANNUAL "MUSIC FOR THE BIRDS" CONCERT
Join in and support a good cause at the 21st Annual "Music For the Birds" concert from 6:30 to 10 p.m. at the St. Johns County Agricultural Center in St. Augustine. This year's concert features performances by Bob and Joline, Paradox and Jaime DeFrantz. All proceeds benefit H.A.W.K.E. For more information, call 904.692.1777 or visit www.hawkewildlife.org .
UPTOWN SATURDAY NIGHT
A favorite end-of-the-month event, Uptown Saturday Night takes place from 5 p.m. to 9 p.m. the last Saturday of every month in the Uptown San Marco Shopping District, St. Augustine. Galleries, antique stores and unique shops between Ripley's Museum and the Mission of Nombre de Dios remain open during this special time. Meet-the-artists, book signings, live music, refreshments and other events contribute to the party-like atmosphere. The Mission of Nombre de Dios provides FREE PARKING for Uptown Saturday Night. The event is sponsored by the San Marco Avenue Merchants Association. Please call 904.824.3152 for more information.
Saturday and Sunday: February 27-28
WALK ON THE WILD SIDE
Florida Sun Cats presents this purebred and household pet cat show, featuring wildlife from the St. Augustine Wild Reserve. The show takes place at the Renaissance Resort at World Golf Village, located off I-95 at Exit 323 in St. Augustine. Show times are 9 a.m. to 5 p.m. Saturday and 9 a.m. to 4 p.m. on Sunday. Admission is $6. For more information, call 904.377.2569 or visit www.StAugustineWildReserve.org
Sunday: February 28
MARINELAND'S FAMILY FUN DAY
Admission is free throughout the day at the Dolphin Conservation Center at Marineland. From 1 to 4 p.m., special family friendly activities will be featured including music, face painting, arts and crafts, hand-on science, pirate magician and puppets, and lots of dolphin presentations. Marineland is located at 9600 Oceanshore Blvd, (A1A South) approximately 17 miles south of St. Augustine. For more information, call 904.471.1111 or go to www.marineland.net.
SUNSET/MOONRISE TOUR
Experience sunset and moonrise from the most unique perspective in all of St. Augustine – the top of the Lighthouse! This special event includes a champagne toast provided by San Sebastian Winery, light refreshments from The Reef, and an informative overview of the history of the St. Augustine Light Station. The tour takes place from 6 to 7:30 p.m. at the St. Augustine Lighthouse located at 81 Lighthouse Avenue in St. Augustine. The fee for the event is $25 for non-museum members and $20 for members. Reservations are required – call 904.829.0745. For more information about the lighthouse, go to: www.staugustinelighthouse.com.
Share your thoughts with our readers >>