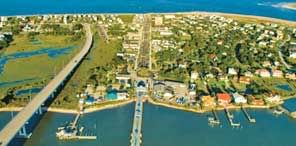 On Monday, August 9th at 7:00 p.m., Sacha Martin, President of the North Shores Improvement Association tells Historic City News local reporters that their organization will sponsor a candidate forum for contested seats in the August 24th Primary Election.
The event will be held at the North Shores Community Center located at 120 Meadow Avenue on Vilano Beach.
"We have invited candidates running opposed in the Primary Election to have the opportunity to meet and greet our local residents and to state their platform and answer questions," Martin said.
This includes candidates for State Senate District 8, County Commission Districts 2 and 4 as well as Mosquito Control Seat 4.
To avoid duplication, Martin told Historic City News that the moderator will accept and present questions, submitted by card, from those in attendance. Each candidate will be given time to respond and will be allowed a few minutes to introduce themselves.
North Shores Improvement Association is a community organization founded in 1939 and was the first such community organization in St. Johns County. The organization represents the area from South Ponte Vedra to Porpoise Point in northeast St. Johns County. There is a monthly forum at the Community Center the second Monday of each month at 7:00 p.m. for fellowship, communication, and discussion of issues that impact the area.
Neighbors are invited to attend, even if they are not members of the North Shores Improvement Association. For details, please call 904-824-1212.
Share your thoughts with our readers >>