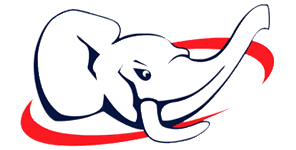 Brian Iannucci, President of the Republican Club of Northwest St. Johns County, announced the date and time of their regular September meeting to local Historic City News reporters.
Members and guests will meet Tuesday, September 28th, at the Northwest County Annex from 6:30 p.m. to 8:00 p.m.
Special guest speaker will be Tamara, from the Marco Rubio campaign, who is scheduled to discuss opportunities to help get out the vote for the General Election on November 2nd.
If you are not sure if your registration is valid due to a change of address, you have until October 2nd to update your registration at the Supervisor of Elections. Do not miss your opportunity to vote.
You may think it is a right, but it is also a privilege that caries certain responsibilities with it.
Brian will also be discussing several of the amendments on the ballot and what needs to happen with them.
Early voting starts October 15th.
Share your thoughts with our readers >>