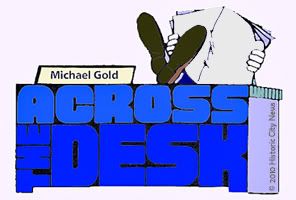 A self-interest group, appointed by another appointed board, selects a paid consultant from out-of-town and manages the overall evaluation process themselves.
The TDC approves the consultant's report that was submitted by the self-interested Cultural Industry Committee that was appointed by the Category II Funding panel that was appointed by the TDC and the Board of Commissioners.
The consultant, Cultural Industry Committee, Category II Funding Panel, Tourist Development Council and Board of Commissioners keep everyone and each other only partially informed during the process since it always works better when you don't have too many people snooping around.
Then, who gets to point fingers when we depart from the original funding intent or the Board of County Commissioners says in 2012, "we cannot grant you this money…"
At the end of the day, who is accountable? The out-of-town consultant who wrote the report she was hired to write? The self-interested group that used taxpayer money to hire the out-of-town consultant to write an opinion that favored those who selected her? The Tourist Development Council or their appointees on the Category II Arts/Grants Funding Panel? The St. Johns County Cultural Council, Inc., formerly known as The Seven Lively Arts Alliance of St. Johns County, Inc., or any of its officers or directors?
No, I'm afraid not. My contention is "the buck" stops at the St. Johns County Board of Commissioners — no matter how much bureaucracy you create to obfuscate the issue.
Share your thoughts with our readers >>