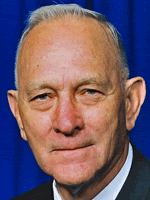 Marion P. Hammer, Executive Director of Unified Sportsmen of Florida and past NRA president, announced to Historic City News reporters that Dr. William Proctor has received their endorsement in his bid for re-election to the Florida House of Representatives, District 20.
In a letter dated today, Proctor received word of the NRA – Unified Sportsmen endorsements saying, "Your support of Second Amendment, self defense, and anti-crime issues, your pro-sportsmen, pro Second Amendment, pro freedom record have earned you our endorsement and our appreciation."
The organizations evaluated Proctor's voting record on Second Amendment issues and his response to their 2010 Questionnaire. Hammer announced that Proctor had received an "A+" grade from NRA and a "Strong pro-gun" rating by Unified Sportsmen of Florida.
Share your thoughts with our readers >>