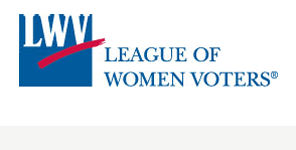 League of Women Voters of Jacksonville First Coast reported to Historic City News that they will host two political forums this week; including a live candidate forum tonight in the St. John's County Commission Building located at 500 Sebastian View in St. Augustine.
A Forum with Candidates
Monday, October 4, 2010
7:00 p.m. to 9:00 p.m.
Senate District 8, John Thrasher and Deborah Gianoulis
State House District 20, Bill Proctor and Doug Courtney
Proposed Amendments on Nov 2 ballot
Wednesday, October 6, 2010
7:00 p.m. to 9:00 p.m.
Dr. Patricia Gill will give a presentation on the proposed amendments to appear on the November 2nd ballot
The League of Women Voters is a nonpartisan political organization encouraging informed and active participation in government. The League influences public policy through education and advocacy, but will never support or oppose any political party or candidate.
The League of Women Voters has two separate and distinct roles.
Voters Service-Citizen Education:
To present unbiased nonpartisan information about elections, the voting process, and issues.
Action-Advocacy
We are nonpartisan, but, after study, we use our positions to advocate for or against particular policies in the public interest.
To conduct our voter service and citizen education activities, we use funds from the League of Women Voters Education Fund, which is a 501(c)(3) corporation, a nonprofit educational organization. The League of Women Voters, a membership organization, conducts action and advocacy and is a nonprofit 501(c)(4) corporation.
Share your thoughts with our readers >>