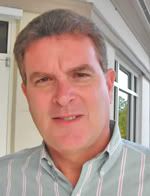 The St. Augustine Port, Waterway and Beach District chairman Barry Benjamin has reported to local news reporters that they have endorsed and committed funds in support of posting physical address signage on every waterway dock in the district.
This initiative of the St. Johns County Sheriff's Office was undertaken because the ability to locate addresses, from the water as well as the street, is paramount in responding to emergency situations.
Commissioners of the Port, Waterway and Beach District agree that improved response times will result from posting clearly visible address signage at the end of docks.
Benjamin commented that, "There is nothing more important than safety on the waterways and this new 911 signage will only help to ensure that if there is an emergency the 911 caller will have an actual address to report, if the boater is not near a navigational aid (channel marker) or does not have a GPS on their vessel."
"As the manager of St. Johns County Fire Rescue Marine Rescue response, I fully support and encourage this action," Joe Sneed said. "The ability for our personnel to reference addresses from the waterway will definitely help reduce the associated response time. The waterway addressing will provide our rescuers with a visual point of reference allowing them to locate the emergency scene much quicker."
For details on the program, please call St. Johns County Sheriff's Office Sergeant Dale Mitchell at 904-810-6635.
For questions or comments please contact each commissioner directly;
Barry Benjamin-Chairman, Commissioner
Phone: 669-6954
E-mail: Barry.Benjamin@staugustineport.com
Carl Blow-Vice Chairman, Commissioner
Phone: 904-710-2655
E-mail: Carl.Blow@staugustineport.com
Jerry Dixon, Commissioner
Phone: 829-9277
E-mail: Jerry.Dixon@staugustineport.com
Tom Rivers, Commissioner
Phone: 824-4500 or 347-6986
E-mail: Tom.Rivers@staugustineport.com
Jay Bliss, Commissioner
Phone 904 825 2666
E-Mail: Jay.Bliss@staugustineport.com
Share your thoughts with our readers >>