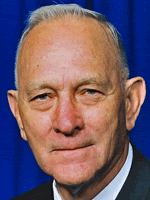 Alison Johnson, Senior Legislative Aide to Representative Bill Proctor, invited Historic City News readers and District 20 constituents to participate in an online survey sponsored by Dr. Proctor.
The online survey at www.proctorsurvey.com is a quick and easy way to communicate with our legislative representative and only takes a few minutes to complete.
Proctor said, "I look forward to reading your opinions on major issues facing District 20 and the State of Florida."
If you include your email address at the end of the survey, Johnson says that you will receive survey results and periodic legislative updates.
Share your thoughts with our readers >>