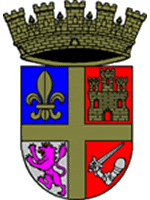 Public Information Coordinator Cathy DuPont announced to Historic City News that the City of St. Augustine will hold a public meeting regarding the future improvements of Riberia Street — from King Street south to Cerro Street.
This meeting will be held Thursday, April 15th at 6:00 p.m. at St. Paul AME Church located at 85 Martin Luther King Avenue.
Historic City News readers, all business owners, homeowners and other interested persons are invited to attend.
A question and answer period will follow a brief presentation made by city staff and consultants.
If you have any questions regarding the meeting, please contact the City of St. Augustine Public Works Department at 825.1040.
Share your thoughts with our readers >>