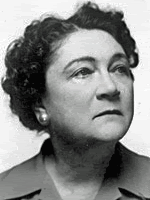 David Grantges told local news reporters at Historic City News that the Marjorie Kinnan Rawlings Society will be meeting at the Casa Monica Hotel located at 95 Cordova Street on Friday.
Registration for the event will be from 8:00 a.m. until 9:00 a.m.
There will be two busy days of interesting and educational presentations, a tour train of St. Augustine with historian and activist David Nolan, a boat tour of Matanzas Bay and a performance of scenes from Michael Gannon's new play My Friend Zelma.
The featured speaker for Friday night's banquet is Sandra Birnhak-Ames. A popular television and film producer for over 25 years, Birnhak-Ames will discuss some of the highlights of her career including her role as Executive Producer of the Rawlings' classic, "The Yearling".
For additional details including a copy of the agenda, visit www.rawlingssociety.org
Share your thoughts with our readers >>