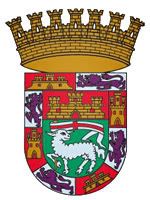 Public Affairs Specialist Karen Pan informed Historic City News local reporters that St. Johns County will be demolishing a burned structure in Hastings on Monday, October 11, following an order from the Construction Board of Adjustment and Appeals.
The condemned property is located at 714 Main Street in Hastings.
The burned house was brought to the attention of County officials in May, but no owner could be located to demolish the unsecured structure. While completing the legally-prescribed process of public notification, the County put a barrier around the property and condemned the building as unsafe.
Recently the Board of Adjustment and Appeals determined a safety emergency existed and issued an order allowing the County to remove the remaining structure. A lien will be placed on the property for repayment of the demolition expense, expected to be approximately $3,600.
Samsula Waste, Inc., of New Smyrna Beach has been hired for the demolition project.
Share your thoughts with our readers >>