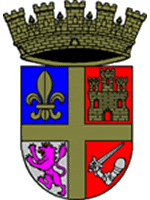 Pursuant to City Ordinance No. 2009-38, the City of St. Augustine gives notice that the process of removing all unattended, unpermitted private moorings from all area waterways within the City limits will begin on February 25, 2010.
Unpermitted private moorings and mooring balls without boats attached will be removed from all waterways within the City limits.
Mooring balls removed will be temporarily stored at the Municipal Marina, 111 Avenida Menendez, for a period of six (6) months and, unless claimed by owner, subsequently disposed of.
All mooring owners are reminded that the Florida Fish and Wildlife Conservation Commission requires a permit for installation of signage or a marker, such as a mooring ball, in state waters and that unpermitted installation is a second degree criminal misdemeanor.
Further information is available from The City of St. Augustine, Department of General Services, Lobby D, 4th Floor, 75 King Street, St. Augustine, Florida 32084 or by contacting Jim Piggott, General Services Director at (904) 825-1010.
Share your thoughts with our readers >>