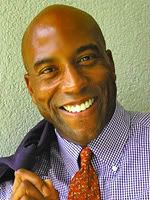 Historic City News has learned that Derek Boyd Hankerson recently became a member of the distinguished alumni of President George Herbert Walker Bush appointees.
This group is a collection of former Bush appointees and volunteers, including those who served President George W. Bush.
Hankerson served in various appointed positions over twenty years; from the age of 18 until he was 38. He served as an appointee of the President under both Bush administrations, according to the announcement.
Among Hankerson's assignments reported; Office of Vice Presidential Advance, Office of Presidential Advance, Office of Public Liaison and working for the United States Department of Energy under George H. W. Bush.
Hankerson was also said to have served as an Advance Representative to then Governor George W. Bush, Bush-Cheney Transition Office and as an appointee in the U.S Department of Housing and Urban Development, as Special Assistant to Secretary Mel Martinez.
Derek Boyd Hankerson is lobbying the National Park Service on the inclusion of St. Johns County into the Gullah/Geechee Cultural Heritage Corridor, and is working on other National Heritage Area projects for Northeast Florida.
He also has lobbied the NPS Underground Railroad Network to Freedom project to include St. Johns County because of the county's contribution to the Underground Railroad.
Hankerson is a graduate of Webster University School of Business and Technology with a masters degree in management and leadership. He received his undergraduate degree from the University of Maryland and completed graduate studies in organizational communications at Bowie State University.
Share your thoughts with our readers >>