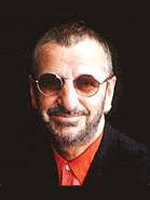 St. Augustine Visitors and Convention Bureau Communications Director Jay Humphreys told Historic City News that highlighting this weekend's entertainment is a special performance by former Beatles drummer Ringo Starr.
Friday: July 16
MURDER IN THE OLDE CITY
St. Augustine's Raintree Restaurant and the Limelight Theatre are teaming up to bring patrons the acclaimed murder mystery, "Murder in the Olde City" for the very first time! Set in 1880's St. Augustine, this powerful tale of murder, scandal, love, and deceit is presented in an entertaining 'you are there' style of staging. Based on a true story of love, hate, and revenge in the year 1886, and told with a seamless combination of history, theatre, and storytelling, the audience becomes the jury! Featuring a sumptuous sit-down dinner and professional performers in full period attire, this promises to be the hit of the season!. Tickets are $35 per person all inclusive, with adult beverages also served separately. Dinner will be served at the Raintree Restaurant (102 San Marco Avenue) at 7 p.m. with the show to follow at 8 p.m. Tickets can be purchased in advance at the Limelight Theatre (11 Old Mission Avenue) during their regular box office hours: Tuesday-Friday 10 a.m.-4 p.m.; Saturday 2 p.m.-6 p.m. and at the Raintree Restaurant on the day of the event. Please call 904- 825-1164 for reservations, or 904-347-5103 for more information.
Friday and Saturday: July 16 & 17
INCEPTION AT IMAX
Be among the first to see Christopher Nolan's newest film, Inception,on the largest screen in northeast Florida. The film, starring Leonardo DiCaprio will premiere at the 2D World Golf Hall of Fame IMAX Theater at noon, 4, 7 and 10 p.m. On Saturday beginning at 5:30 p.m., the IMAX Theater will host a "Protect Your Thoughts" event before the 7 p.m. showing of Inception. Guests can arrive early to enjoy a variety of activities including spinning the red dice upon arrival for a chance to enter the theater early and get the first "Kick"-back seats; solving mazes; challenging others in a top-spinning contest with Cobb's silver top; answer "Dream or Reality" trivia and more! Tickets for the special engagement film will be $13 for adults, $12 for seniors, students and military and $10 for children. For more film information, show times and to purchase tickets, visit www.WorldGolfIMAX.com or visit.
Saturday: July 17
BRIDGE OF LIONS 5K RUN
Race across St. Augustine's Bridge of Lions in this exciting annual run.The race will begin at the southern end of the Castillo de San Marcos on Avenida Menendez, then south on Avenida Menendez, east over the Bridge of Lions, and through Davis Shores for the finish. The race starts at 7:30 a.m. and finishes by 10:30 a.m. For more information, call 904.815.1004.
WOMEN ON THE EDGE
The women's culture workshop Women on the Edge of Change and Evolution will be presented from 2-5 p.m. in Studio One at the St. Johns Cultural Center at 370 A1A South just south of the St. Augustine Beach Pier. The free workshop is designed to guide women on how to use their inner resources to make positive changes in their lives. Reservations can be made by calling 904.377.5979.
RINGO STARR AND THE ALL-STARR BAND AT THE ST. AUGUSTINE AMPHITHEATRE
Former Beatle Ringo Starr will be performing with an All-Starr line up including Rick Derringer, Richard Page from Mr. Mister, Wally Palmer from the Romantics, Edgar Winter, Gary Wright, and Greg Bissonette. The show takes place at St. Augustine Amphitheatre, 1340 A1A in St. Augustine at 7:30 p.m. Tickets are $99.00, $74.00, $59.00 & $39.00. For more information call 904.471.1965 or visit www.staugamphitheatre.com.
Sunday: July 18
EVERY WOMEN'S ART & CRAFT FESTIVAL
Enjoy original paintings, jewelry, candles, prints garden art and other textiles crafts and works of art made by local women artist and crafters. The festival takes place at the St. Augustine Beach Pier Pavilion from 10 a.m. to 5 p.m. Admission is free and works are moderately priced. For more information, visit www.everywomansart.moonfruit.com .
Share your thoughts with our readers >>