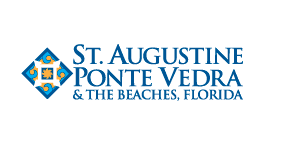 St. Augustine Visitors and Convention Bureau Communications Director Jay Humphreys announced the following President Day weekend entertainment activities to the local St. Augustine news desk; featuring the Pro Rodeo at the Fairgrounds, a piano concert and events at World Golf Village.
Friday: February 12
VAN GOGH: BRUSH WITH GENIUS AT IMAX THEATER
Join Vincent and two of his ardent admirers on a journey to the source of his inspiration. This film will retrace and discover the vitality and freedom of one of the world's greatest painters- Vincent Van Gogh. The film will air in the IMAX Theater at World Golf Hall of Fame in World Golf Village. Tickets are $8 for adults, $7 for seniors/military/Students, and children 3 -12 are $6. For more information, including show dates and time, visit www.wgv.com.
PIRATE PUB CRAWL FOR HAITI
Join Tiger Lee and the crew of the Black Raven for a rollicking pub crawl – to support relief work in Haiti. Sea shanteys, liars dice, door prizes, guest pirate appearances are include in this crawl to Scarlett O'Hara's, Ann O'Malleys, 16 Castillo Bar and Grill and American Legion Post 37. Proceeds go to www.itsChance.com. The crawl starts at 7 p.m. at Pirate Portraits N' Treasure, 100 St. George Street. $10 per person; $5 in pirate garb. For more information, go the www.BlackRavenAdventures.com or call Grace Sparrow at 407.738.1531.
Friday and Saturday: February 12-13
PRO RODEO AT ST. JOHNS COUNTY FAIRGROUNDS
Round em' up and head over to the St. Johns County Fairgrounds on SR 207 in Elkton for the Pro Rodeo. This Western-inspired event will feature entertainment for all ages including bull riding, rodeo clowns, team and calf roping, and barrel racing.. Local youth will be invited to compete in youth barrel racing and roping competitions. The rodeo begins each night at 7 p.m. Tickets are $12 for ages 12 and older and $7 for students ages 6 to 11. The St. Johns County Fairgrounds is located at 5840 S.R. 207 west of I-95 exit 311 in Elkton. For more information, call 904.845.7492 or visit www.sjcfl.us/Fairgrounds.
Saturday: February 13
WASHINGTON OAKS GARDENS PLANT SALE & CITRUS SHOWCASE
Join the Friends of Washington Oaks for their 2nd Saturday Plant Sale from 10 a.m. to 3 p.m. Choose from citrus plants for the patio/lanai, Valentine's plants for your sweetheart and many other varieties. A portion of the plants for sale were propagated and grown right there in the park by volunteers. All proceeds benefit the park for enhancement of current and new facilities. Plus, there will be guided tours of the park's citrus groves and presentations on growing and cooking with citrus. Regular park entrance fees apply during the plant sale. For more information, call 386.446.6783, or email Washington.Oaks.Gardens@dep.state.fl.us .
VALENTINE'S SUNSET CRUISE
Celebrate the most romantic holiday of the year with a Sunset Sail aboard the Schooner Freedom. Wine, chocolate, soft music, blankets, wind in the sails, and the beauty of St. Augustine as a backdrop – the cruise has it all. Departure is 5:15 p.m. on Saturday — $45 per person plus tax. Reservations a must! Call 904.810.1010.
IDENTIFYING FOSSILS ON FLORIDA BEACHES PRESENTATION
Head over to the GTM Research Reserve for a presentation with tips on how to find, identify and collect fossils along Florida's beaches. The presentation begins at 1 p.m. GTM Environmental Education Center is located at 505 Guana River Road, Ponte Vedra Beach Admission is $2 for adults, $1 for children age 10 to 17 and children under 10 are free. Registration is required. For more information, call 904.823.4500.
Saturday & Sunday: February 13-14
PRESIDENT'S DAY WEEKEND AT THE WORLD GOLF HALL OF FAME
Take a special guided tour and learn some fascinating facts about the nation's presidents and their love affairs with golf. With regular museum admission, the public can tour the museum, including its feature exhibit, "Bob Hope: Shanks for the Memories," to find a collection of golf stories and Presidential memorabilia. Guests will have the opportunity to enjoy a variety of contests within the museum as well as n the Challenge Hole and Putting Course (which was put to test by former President George H.W. Bush). In addition, individuals can enjoy a photo opportunity in the Hall's "Oval Office" with one of the presidents (courtesy of Potter's Wax Museum in St. Augustine). Throughout the weekend, active, retired and reserve military can enjoy free admission to the Hall of Fame and putting course (including a discount for dependents). For more information, call 904-940-4123 or visit www.wgv.com
Sunday: February 14
EMMA CONCERT: ANDERSON & ROE, DUO PIANISTS
Greg Anderson and Elizabeth Joy Roe have been described as "Fred Astaire
and Ginger Rogers transposed from the dance floor to the keyboard" (The Southampton Press). Together they bring a fresh and visionary approach to the concert stage, dazzling audiences with their adrenalized performances, inventive programming, original compositions and refined artistry. Their program will feature works by Schubert, Stravinsky, Brahms, Piazzolla and more, including some arrangements of their own.The performance begins at 2 p.m. at the Flagler College Auditorium located at 14 Granada Street in St. Augustine. Tickets are $22 per person. For more information, call 904.797.2800 or visit www.emmaconcerts.com.
TOUR OF ST. AUGUSTINE HOUSES OF WORSHIP
Explore St. Augustine's rich heritage and beautiful architecture on a tour of 13 houses of worship in the downtown area. This self-guided walking tour provides an opportunity to learn about the oldest city's various religions and their historic houses of worship. Hosts will be available at each stop to share the rich heritage and interpret the beautiful architecture of their church or synagogue. St. Augustine Sightseeing Trains (the Red Train) will provide a special free shuttle between locations and can be boarded at any participating house of worship along the tour. Maps will be provided and parking will be available at some of the locations. The tour is from 1:30 to 4 p.m. There is no charge for admission to the houses of worship. Donations will be appreciated. For more information, call Grace United Methodist Church, 904.829.8272.
Share your thoughts with our readers >>