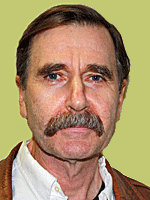 Flagler College reported to the local St. Augustine News desk that their spring Community Lecture Series "Analyze This: Literary and Film Interpretation" will conclude with Douglas McFarland, Ph.D.
McFarland will present "Wes Anderson's 'Rushmore' and the Comedy of Buster Keaton" on Tuesday, April 20th.
The silent films of Buster Keaton have emerged in recent years from the shadow of the works of his contemporary, Charlie Chaplin, to be appreciated for their ingenuity of form and sophistication of thought.
McFarland's presentation will address how Keaton has influenced the young filmmaker, Wes Anderson, particularly with respect to Max Fischer, the precocious comic protagonist of Rushmore.
Douglas McFarland holds a Ph.D. from the University of California, Berkeley, and teaches classics and literature at Flagler College. He has published writings on Montaigne, Rabelais, The Coen Brothers and Hitchcock. He is currently working on a study of the influence of late first century Latin poets, especially Lucan and Statius, on 16th century literature.
Tickets are $5 per person for a single lecture, or $15 for the series. Lectures begin at 10 a.m., in the Flagler Room, 74 King Street. Reservations are suggested, but not required. The lecture will last approximately one hour and will be followed by a coffee and pastry reception.
Call (904) 819-6282 for reservations or more information.
Photo credit: © 2010 Historic City News contributed photograph from Flagler College
Share your thoughts with our readers >>