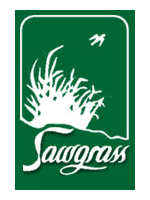 Jason Rickards, MFRC, PWS, St. Johns County Utility Department Compliance Coordinator, reported to Historic City News that a precautionary Boil Water Notice has been issued in Ponte Vedra Beach for the Sawgrass Development east of SR-A1A.
The following subdivisions have been affected: Sawgrass Country Club, Lake Kathryn, Deer Run, Fisherman's Cove 1 and 2, Quail Point, Sawgrass Racquet Club, Northgate, and Quail Pointe 1 and 2. The following streets are affected under this notice:
Carriage Lane
Country Club Boulevard
Cove Road
Deer Run Drive
Deer Run Drive South
Deer Run Lane
Fisherman's Cove Road
Lake Kathryn Drive
Northgate Drive
Osprey Point
Portsmouth Court
Preston Trail East
Quail Pointe Court
Quail Pointe Drive
Quail Pointe Lane
Southhampton Court
Tifton Cove Way North
Tifton Cove Way South
Troon Trace
The St. Johns County Utility Department has reported that a water main break occurred in the area impacting an estimated 450 residences. Crews are on-site repairing the lines at this time. A brief interruption of water services is anticipated until approximately 9:00 pm tonight.
Under the Precautionary Boil Water Notice, all water used for drinking, cooking, making ice, brushing teeth or washing dishes should be boiled first. A rolling boil of one minute is sufficient. As an alternative bottled water may be used.
The Precautionary Boil Water Notice will remain in effect until bacteriological surveys show that the water is safe to drink and a retraction notice is posted, which is typically a minimum of two days. This Boil Water Notice is anticipated to be retracted on Wednesday, August 25th, 2010 at approximately 5:00 pm.
Share your thoughts with our readers >>