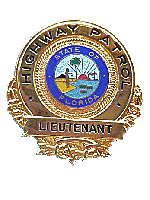 Historic City News local reporters have learned that CR-13 was closed for about two hours into the wee hours this morning following a single-car collision that sent the driver to UF-Shands Hospital Jacksonville by way of TraumaOne aeromedical air-ambulance.
A Florida Highway Patrol spokesman told Historic City News that the driver, 25 year-old Byron Allan King, residing at 357 Shady Oak Circle in St. Johns, was not wearing his seat belt and he was thrown from his 2006 Hyundai.
King drove off the roadway at about 11:30 last night and hit a concrete culvert and then a tree. Troopers charged King with careless driving, driving while license is suspended and failure to use a seat belt.
King's last known condition was reported as "serious". It is unknown whether or not alcohol played a part in the collision.
Share your thoughts with our readers >>