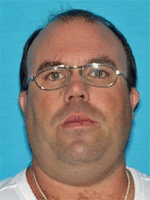 In accordance with Florida State Statute 775.21, this news release will serve as public notification that the St. Johns County Sheriff's Office has been given information that a person judged to be a sexual predator is now residing within St. Johns County.
The name of the sexual predator is Bradley David Ayres and he will be residing at 105 Palmer Street in St. Augustine.
Ayres is described as a white male, 37 years old, 5'7" tall, 220 pounds, with brown hair and hazel eyes.
Ayres was found guilty of lewd or lascivious molestation of a victim under the age of 12 in August 2005; the offense occurred two years earlier in St. Johns County. Ayres was sentenced to five years in prison and was released May 26, 2009.
The public can access information about all sexual offenders and sexual predators in St. Johns County via the internet through the OffenderWatch database. You can also sign up to receive e-mail notifications when a sexual offender or predator moves within a mile of your address.
Share your thoughts with our readers >>