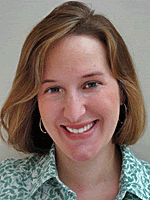 St. Johns County Recreation and Parks Department reported to Historic City News that local psychologist, Mary Alston Kerllenevich, Ph.D., will be the guest speaker for the Shooting Starz Club at Ketterlinus Gym on May 14th at 6:30 p.m.
Dr. Kerllenevich is a licensed psychologist with Psychological Services of St. Augustine; and runs a social skills group for children with high-functioning Autism, ADHD, and Social Anxiety.
Dr. Kerllenevich earned her Ph.D. in Clinical Psychology from Clark University in 2006. While in Massachusetts, she trained in family and individual therapy at the Worcester Youth Guidance Center at UMass Medical School, Children's Hospital in Boston, and the Massachusetts Society for the Prevention of Cruelty to Children.
Her doctoral research focused on the development of emotion regulation skills in young children. She completed her pre-doctoral internship with Emory School of Medicine, where she continued to develop her intervention skills in family therapy, behavior medicine and cognitive-behavioral therapy.
Dr. Kerllenevich utilizes a solution-focused approach in her work, helping children, adolescents and adults to find new means to achieve their goals and find greater satisfaction in life. In addition to individual and family therapy, she specializes in treating children with attention problems, oppositional behavior, and trauma. She provides a range of psychological testing services to both children and adults.
Shooting Starz Club is for families of children with disabilities. There are featured speakers, parents get to connect with each other, and the children have fun with games, arts and crafts. The group meets at Ketterlinus Gym on the 2nd Friday of each month at 6:30 p.m.
The next meeting we will be held April 9th, however, the speaker has not yet been announced.
For more information please contact Jamie Baccari at 209-0377.
Share your thoughts with our readers >>