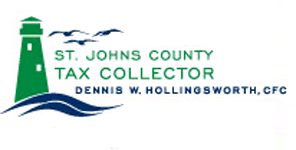 Patricia Heiss, Records Management Liaison Officer at the St. Johns County Tax Collector's Office, informed local Historic City News reporters that, beginning July 1st, the shoreline fishing license for Florida residents will be issued for free.
The licenses to catch saltwater fish from shore, or a structure affixed to shore, previously cost $9.
This year, the Florida Legislature repealed the shoreline license fee during the past session. However, legislators retained the license requirement to prevent a more-costly federal registration fee from taking effect in Florida.
Resident anglers who obtain the shoreline license over the phone or Internet still will have to pay a convenience fee to the vendor. The convenience fee is $2.31 for Internet sales at www.fl.wildlifelicense.com or $3.33 for phone sales at 888-FISH FLORIDA (888-347-4356).
Only Florida residents qualify for a no-cost shoreline license, and the license does not cover fishing from a boat or from land or a structure accessible only by boat. That requires a regular saltwater fishing license: $17 for residents; for nonresidents the cost is $17 for three days, $30 for seven days or $47 per year.
There are some exemptions for license requirements.
Share your thoughts with our readers >>