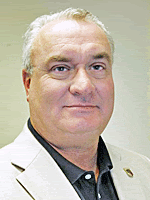 City Manager Bill Harriss will ask the St. Augustine City Commission to approve a planned sightseeing vehicle stop and Spanish Quarter entrance on their consent agenda.
The location, opposite the Castillo de San Marcos on Avenida Menendez includes a small building adjacent to the White Lion Restaurant that is owned by the Alexander family.
A lease agreement is being proposed to provide a sightseeing vehicle stop and new entrance to the Spanish Quarter on Avenida Menendez — creating a more visible link between the Quarter and the Castillo.
The stop and bayfront entrance to the Spanish Quarter has been contemplated for some time as the city grapples with issues related to sightseeing vehicles; trains, trolleys and horse-drawn carriages.
Harriss says the frontage will provide ample pullout area for sightseeing vehicles into heavy Avenida Menendez traffic as well as greater visibility for the Spanish Quarter.
The plan would develop the area between the White Lion Restaurant and Spanish Quarter for visitor drop-off, and provide direct access to the Quarter to visitors from the Castillo across Avenida Menendez.
Former mayor commissioner George Gardner pointed out in this week's issue of the St. Augustine Report that even though the request already appears in the consent agenda, it is not already approved. "A commissioner can ask that any item be pulled for discussion," Gardner wrote.
Photo credit: © 2010 Historic City News contributed photograph
Share your thoughts with our readers >>