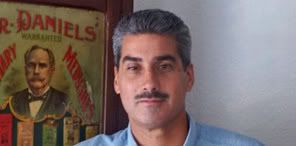 Dana Ste. Claire, Director of the Heritage Tourism Department, told Historic City News that immediately following the July 4th holiday weekend, the City of St. Augustine will commence an aggressive schedule to create a new entrance to the Colonial Spanish Quarter Museum.
"The new entrance will provide easy access to hundreds of thousands of visitors to the city's only living history museum in the core historic district," Ste. Claire said.
Franchised sighting vehicles, the "trains" and the "trolleys," will soon be able to drop off and pick up visitors at the museum itself — rather than two blocks away. The new entrance will be located just off Avenida Menendez directly across from the Castillo de San Marcos National Monument.
"The trains and the trolleys provide the feet by which visitors move through St. Augustine's many museums and attractions," said Ste. Claire, who oversees the operations of the museum. "Up until now, the Colonial Spanish Quarter Museum's only entrance was two blocks from the nearest drop-off point."
The construction, which will include a turn-out lane to accommodate sightseeing vehicles and is expected to take approximately four weeks to complete, may cause some interruption in pedestrian traffic in the area; however, it is not expected to affect vehicular traffic along South Castillo Drive.
"It has been very difficult for visitors to reach the museum," Ste. Claire told local Historic City News reporters. "This new drop off will change that by making it convenient for visitors to step off the vehicles and right into the past — experiencing day-to-day life as it was lived in Colonial St. Augustine."
Share your thoughts with our readers >>