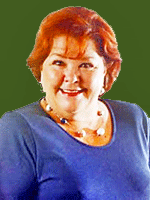 The St. Johns County Board of County Commissioners and the Council on Aging announced to Historic City News the grand opening ceremonies for the new St. Johns County Transit Center located at 2595 Old Moultrie Road.
Cathy Brown, Executive Director of the Council on Aging, is thrilled with the new transit facility. "This has been a long time coming and we appreciate Congressman Mica and the County Commission holding this as a priority. We are honored to utilize this new facility to continue providing mobility options for the people of St. Johns County."
The Council on Aging will host a Grand Opening on Sunday, October 3rd from 2:00 to 4:00 pm at the facility. The celebration will include an old-fashioned Oktoberfest with music, festivities and plenty of food.
A brief ceremony will include comments by United States Congressman John Mica, Florida Department of Transportation Secretary Stephanie Kopelousos, COA Executive Director Cathy Brown and County Commission Chair Ron Sanchez. The public is invited, but they are asked to RSVP by calling the COA at (904) 209-3700.
The new facility, funded through federal grants, will provide much-needed headquarters for the COA Transportation Department and Sunshine Bus Company, the official public transportation provider for the County
Federal funds were used for the transit center, including a $1.54 million 2009 federal appropriation secured by Congressman Mica. This funding was paired with $1,025,382 of stimulus funds in March of 2010 to allow the facility to be built in its entirety. The transit center belongs to St. Johns County, but it will be used by the Council on Aging Sunshine Bus Company to improve public transportation and paratransit or door-to-door services.
County Commission Chair Ron Sanchez is also proud of this new community asset. "Access to reliable public transportation is a key component of our community's future success," Sanchez said. "We appreciate Congressman Mica's support, as well as the hard work of Cathy Brown at the Council on Aging and our County staff."
The new transit center is 6,600 square feet and allows more efficient operations in areas such as administration, maintenance, wash areas, fueling stations, dispatch, storage and secure paved parking.
The Sunshine Bus Company has provided public transportation in St. Johns County since 2000 and has a ridership of over 18,000 per month. The fares are the reasonable rate of $1 with a discounted rate of $.50 for seniors, students or the disabled.
Additionally, the Council on Aging provides 300-400 life-sustaining paratransit trips each day, primarily for dialysis, medical appointments and shopping needs.
The Council on Aging Transportation Department has received many state and national awards, including the prestigious 2008 Community Transportation System of the Year as recognized by the Community Transportation Association of America.
Share your thoughts with our readers >>