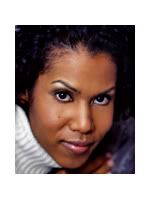 Marguerite Mumford announced to Historic City News that a theater production of "Miracle in Rwanda – A Story of Courage, Faith and Forgiveness" will be performed to raise funds to benefit the St. Gerard Campus in St. Augustine.
"Miracle in Rwanda" is a one woman show and features Leslie Lewis Sword who transforms herself into a host of characters to tell the powerful story of Rwandan genocide survivor Immaculée Ilibagiza; a real life messenger of hope.
The fundraiser will be held on Saturday, March 6th at 8:00 p.m. at the Times-Union Center for the Performing Arts, Terry Theater, 300 West Water Street in downtown Jacksonville. Ticket prices are $75 per person; $35 for students. For ticket information, contact Terry Theater box office at 904.633.6110 or purchase online at Ticketmaster.
St. Gerard House, Inc., operators of the St. Gerard Campus, provide an on-location high school, on-site day care and a dormitory program for young, unwed pregnant women and mothers.
Founded in 1981, St. Gerard Campus focuses on a three-step process of individualized, professional services for clients who qualify for the program. Their facility is located at 1405 U.S. 1 South in St. Augustine.
Free pregnancy testing, food and clothing for those in need are provided through St. Gerard. A 24-hour hot line as well as professional counseling is available for those who require spiritual, medical, or emotional advice. For more information, call toll free 800.833.6073.
"We applaud those who support St. Gerard Campus and will continue to raise much needed funds for the teen moms who have put forth the effort while they strive to turn their lives around. Upon graduation from the accredited on-campus high school, many of these young women will continue their education at local academic institutions," said Mumford.
Mumford's business, Paul Davis Restoration in Jacksonville, will donate $5,000 to underwrite the show's production costs.
The St. Gerard Campus is funded solely by contributions from friends and charitable community organizations and receives no funds from local, county, state or federal government agencies, according to a statement on their website.
St. Gerard House, Inc. is a 501(c)3 non-profit organization and all donations are tax exempt.
Photo credit: © 2009 Historic City News contributed photograph
Share your thoughts with our readers >>