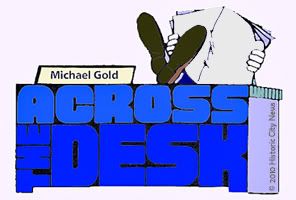 One of the last items on Monday night's regular City Commission meeting is a discussion to be "lead" by lawyer and St. Augustine Mayor Joseph L. Boles, Jr. that warrants public attention.
In addition to commission actions expected to dissolve the 450th commemoration "steering committee" handpicked by Boles, and, a fifteen minute presentation from another lawyer, Don Wallis, that will lay out the plans for a private, non-profit organization to take over where the steering committee leaves off, those who stay awake until the end of the night's meeting will be treated to a discussion regarding an upcoming "delegation trip" to Spain.
Since a city-appointed board is bound by the requirements of Florida's Sunshine Laws, Historic City News reporters were not surprised to learn that the legal-powers-that-be would come up with a way to hold private, closed door meetings and conduct other commemoration business between themselves without public notice or oversight.
After all, the lawyers know what's best for us and there are going to have to be a lot of deals made for all the money that is supposed to be out there — license fees, sponsorship rights, not to mention the grants and federal money that someone, maybe another lawyer, must be promising that they can get their hands on.
There has been past criticism of city officials who have taken "junkets" to Aviles, Spain; including commissioners and certain city staff members. Will our current financial circumstances have any effect on future overseas travel at the city's expense?
A current city employee is expected to migrate to the payroll of the new foundation, which is good news for city taxpayers. However, our city manager is reportedly supporting the payment of $275,000 to the private foundation as "seed money".
Wallis suggested in a recent meeting that the original steering committee appointees be offered "first right of refusal" to the seats on the board of the new foundation.
So, are we to understand that the lawyer's plans are to have the same people, still using City money and resources, to do the same thing — only outside of public scrutiny?
Share your thoughts with our readers >>